B2C FULFILLMENT SERVICES 
Different business models exist in the global business space including in the UAE. However, businesses are grouped into Business to Business (B2B) or Business to Consumer (B2C), based on the customers they serve. B2B business model is where businesses sell their products and services to other businesses e.g., business among manufacturers, wholesalers, and retailers. 
On the other hand, a B2C business is a model where products and services are sold directly to consumers or end users, bypassing any form of a middleman, like wholesalers or distributors. Though this model was traditionally used to refer to mall shopping, pay-per-view movies, infomercials, etc., B2C now refers to various online retail merchants that sell products and services to consumers via the internet. 
B2C fulfillment refers to order fulfillment directly to consumers or end users. This type of fulfillment is relatively less complicated than B2B fulfillment and is commonly utilized in the UAE market due to the prevalence of B2C businesses. 
How B2C fulfillment works in the UAE? ​
B2C order fulfillment begins when a consumer orders a product via the business's website or online store. The business then processes the order fulfillment in-house or with B2C 3PL services. Afterward, various fulfillment operations such as picking, packing, labeling, and packaging are carried out before shipping the product directly to the end user's location. B2C fulfillment is characterized by the following characteristics. 
Fast and efficient delivery is a major factor in B2C order fulfillment. The fulfillment company must be able to deliver products intact within the shortest possible time. B2C fulfillment is often characterized by same-day delivery, next-day delivery, and even 2 hours delivery to satisfy customer needs. Any delay in this would result in customer dissatisfaction and bad reviews, ultimately resulting in business losses. 
B2C fulfillment does not usually involve Electronic Data Interchanges (EDI) and does not require barcodes, packages, and invoices needed to comply with EDI. These restrictions are fewer for B2C fulfillment than for B2B fulfillment. Thus, making B2C fulfillment much faster than B2B fulfillment. 
Smaller Size and Quantity of Products
Products involved in B2C order fulfillment are usually smaller in size and quantity compared to those involved in B2B fulfillment. For instance, a consumer can order a few washing machines, mobile phones, or other household or convenience items. However, the frequency of making such orders is high compared to B2B orders that are bulky but come once every few months. Thus, order volume for B2C fulfillment is much higher than for B2B fulfillment. 
Short-term Customer Relationship
In B2C fulfillment, customers are not usually held by any contract and can buy from any brand they choose, hence no long-term relationship. Also, unlike B2B orders, B2C orders are usually not repeated, so there's less need to establish and focus on customer-relationship building. 
The consumer market is booming in the UAE, and the number of people who prefer to shop online and demand swift delivery to their doorsteps is rising. Research conducted showed that the market value of e-commerce in the UAE had risen from $US5.05 in 2015 to $US27 in 2022. Thus, the need for B2C fulfillment.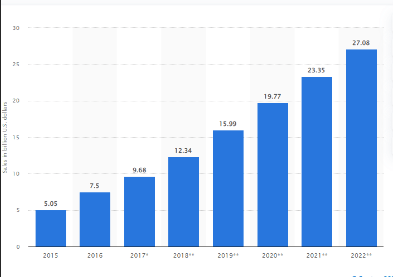 The following are reasons why B2C fulfillment is the best option to reach consumer in the UAE market. 
Direct Communication with Customer
B2C fulfillment does not involve any middleman between the business and the customer. Hence, it allows direct communication with the customer, getting direct feedback, and offering better services through the various business platforms.  
B2C fulfillment also helps keep the business familiarized with customer needs and ensures the satisfaction of these needs for higher profit margins and business growth. 
The fulfillment of the rapidly-rising volume of customer orders can be challenging and costly for businesses, especially those with larger order volumes. As a solution, B2C fulfillment offers better and more cost-effective ways to fulfill your B2C orders, lowering the cost of order fulfillment and ensuring better profitability for the business. 
Increased Availability of Products
A part of B2C fulfillment is inventory management. This involves proper management of the business's inventory and thus helps monitor stock levels. Efficient B2C fulfillment is facilitated by the direct communication between the business and the customer and ensures that products are always available and customer needs are met, keeping them satisfied. 
What type of Products fits into B2C Fulfillment?
Various products are sold in the booming consumer market in the UAE, and they require B2C fulfillment for delivery to the end user. Some product categories include 
This comprises businesses that deal in the various stages of clothing and textile manufacturing, from fiber production to final product delivery to the consumer. This industry is a major contributor to the economy of the UAE and is characterized by a wide range of product designs, high competitiveness, and high demand for product quality.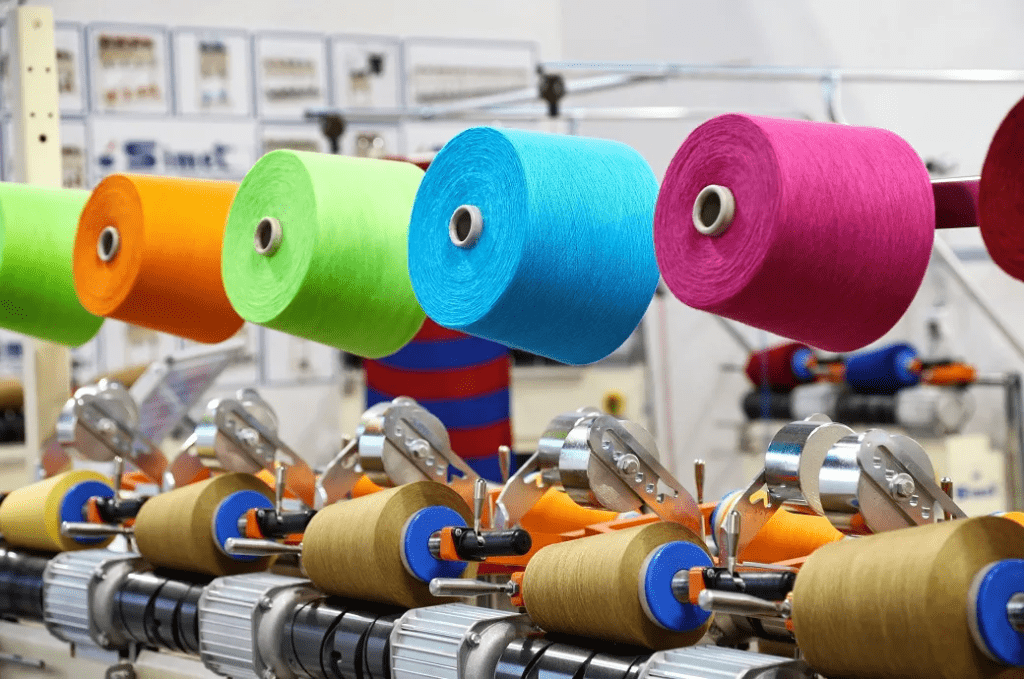 There is a high demand for products in this industry and requires a very efficient B2C fulfillment system to cater to the booming market in this industry. Examples of products in this industry include various household and apparel linens and crafts such as upholstery, bookbinding, shoe making, etc.  
The food industry comprises various small-scale and large-scale industries or businesses involved in the production, processing, supply, and distribution of various food products. There is also a high demand for these products and therefore requires a functional B2C fulfillment system for order fulfillment. 
One peculiarity of this industry is in the area of product storage. Many food products are perishable and require specialized storage with special storage conditions such as regulated temperatures, humidity, etc. Due to this peculiarity, this industry requires a functional and effective supply chain to prevent food spoilage. 
Home Appliances and Electronics
This includes various electrical or mechanical household devices. The market growth in this industry is influenced by several factors such as a rise in disposable income, a preference for smart and innovative products, a hectic lifestyle, etc., leading to increased demand for these products. However, this industry faces the challenge of copying and duplication of products. 
Footwear is a necessity for consumers, providing them with protection against various surfaces they walk on. In addition, shoes are a form of expression for most consumers, acting as a status symbol and a facet of self-identity. Consumers today possess a collection of shoes of various sizes, shapes, designs, etc., for various purposes and occasions. 
This industry is characterized by a wide range of designs, high competitiveness, short product life cycles, unpredictable demands, quick response time, a complex supply chain, large product variety, etc. Examples of products include sneakers, sporting shoes, cooperate shoes, etc. The high and steady demand for footwear requires an efficient supply chain and B2C fulfillment services. 
These clothing accessories are considered an important part of the fashion world, especially for women. This industry, greatly influenced and complemented by the fashion industry, has a booming and trending market, with designers often including handbags in their collections. 
In addition, affected by high import duties and decreasing global GDP growth, factors such as a rise in the women workforce, increasing preference for off-price channels, growing affluence in emerging economies, etc., also influence the handbag market growth. Furthermore, handbag manufacturers must devise effective strategies and an efficient supply chain and B2C fulfillment to cope with the heavy competition among global manufacturers of handbags. 
This industry consists of various manufacturers and distributors of cosmetic products. Product categories in this industry include skin care, hair care, make-up, perfumes, toiletries and deodorants, and oral cosmetics. Research has shown that a large percentage of the population uses cosmetics daily. Thus, leading to a constant rise in demand and an equal rise in the industry's market. A fact that requires an equally growing efficient B2C fulfillment system. 
Valued at $USD249.02 billion, the jewelry market is complemented by the fashion industry and is influenced by an increase in disposable income, changing lifestyles, more innovative jewelry designs available, and the perception of jewelry as a status symbol. Also, the growing acceptance of jewelry among men, awareness of authenticity of metals used for jewelry, availability of customization, etc. have led to this growth, with new designs and new fashion trends constantly being added to the market. 
There is an expected growth in e-commerce sales in this industry, with businesses focusing more on various activities on their websites. However, ignorance about the jewelry industry and the rising rate of e-commerce fraud are also expected to hinder the growth of this industry.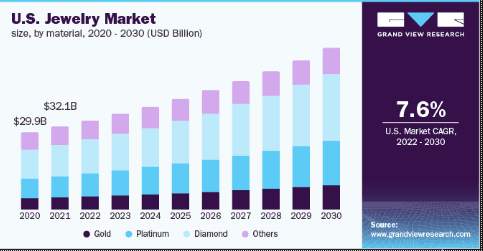 How Al Sharqi can help you in B2C Fulfillment?
Exploring the UAE market is much easier with Al Sharqi. With experience in B2C fulfillment and the supply chain, Al Sharqi offers B2C 3PL fulfillment services, putting your brand in the leading position. To optimize and yield premium efficiency in B2C fulfillment, Alsharqi will provide
High Solution Technology and Software
We employ various high-end technology and software to ensure efficient fulfillment operations in order and shipment tracking, inventory management, picking and packing operations, labeling, and delivery of products. Thus, optimizing inputs and maximizing customer experience, while also saving costs for the company. 
Warehousing and Inventory tracking
This is also aided by the presence of ultra-modern technology at our disposal. We employ various warehousing and inventory software for real-time inventory tracking, updating inventory records automatically, and preventing any case of missing inventory. Also, our inventory tracking methods keep you informed of your stock levels, avoiding stockouts and excessive stocking. 
With air, sea, and road options, Al Sharqi offers fast and reliable shipping solutions for your B2C fulfillment operations. Because we understand the importance of quick and efficient delivery to your customers, we work round the clock to ensure that is what you get, for customer retention. 
Seamless Integrations to E-commerce Platforms
With an experienced team of IT experts, we ensure seamless integration with your e-commerce platform, ensuring that your orders get to us directly for fast and immediate processing. Also, with seamless integration to your e-commerce platform, we ensure efficient customer service operations for greater customer experience and better business profitability. 
Our customer service team is happy to assist you with planing your next booking.