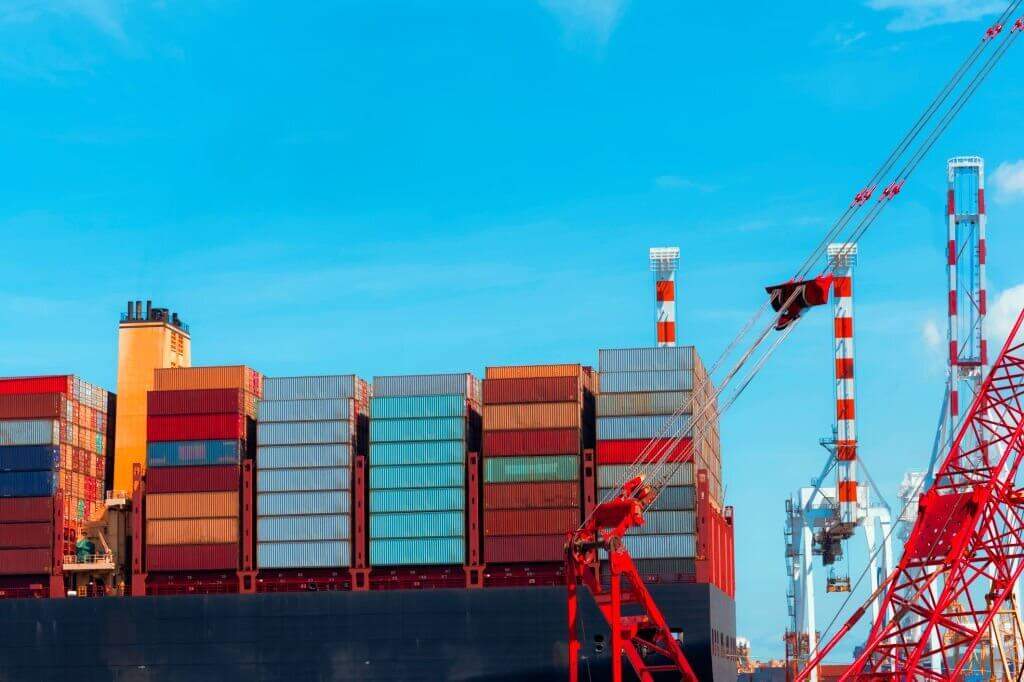 Understanding Price Quotation in Ocean Freight
When discussing price in ocean freight or after receiving price quotations from freight carriers, most shippers usually end up clueless and skip to the payment aspect. 
This happens because this quote is a document that outlines all the charges involved in freight shipping. When this document is vague, incomplete, or overstuffed, it's not uncommon to record losses. 
However, understanding the common features of a typical invoice for sea freight is actually straightforward. And this will be one of our focus points in this article. Also, you'll learn to distinguish between base freight and surcharges.  
Elements of a Standard Ocean Freight Rate Quote
A normal ocean freight quotation is a combination of freight charges involved in transporting a shipment from one port (origin) to another port (destination).  
This brings about the question, what are ocean freight charges? 
Essentially, these imply all the base freight rates and surcharges, including fees, applied adjustment factors, charges, and tariffs paid for the transport of cargo via shipping lines. 
For a full container load (FCL) shipment, the base freight rate is usually calculated per container or Twenty-foot Equivalent Unit (TEU) of the shipment.  
For instance, ocean freight rates can be $2,200 for a 40' container. However, GoComet's online ocean freight rates calculator can generate a more accurate estimate. Generally, though freight rates fluctuate, carriers sometimes determine sea freight rates per kg shipment weight. 
However, additional charges accrue due to haulage, handling, clearing, shipping, and delivery processes. All the applied fees that are imposed for regular freight can be categorized based on the point of regulation. These are;  
at the origin of the goods,

while the shipment is in transit, and

 

at the destination or until the final release to a consignee.

 
In the sections below, we'll go over these various elements in a standard FCL shipment from Door to Door. 
These include all the costs incurred while transporting goods to the port of origin, loading for shipping, and clearing the shipment before transport.
Drayage (or haulage): is the cost of overland movement of goods to a terminal via trucks.
Fuel Surcharge: cover extra costs of truck fuel in overland transport.
Terminal Handling Charge (Origin): is the cost applied for handling shipment at the port of origin prior to loading on a shipping vessel
Wharfage: is the cost of using space and facilities in a port's wharf for loading or unloading shipments from a shipping vessel
Currency Adjustment Factor (CAF): is a charge, usually a percentage of the base freight, to equalize unstable currency exchange rates as affecting freight carriers.
Refers to charges levied by sea freight carriers for the period where the shipment is in transit. 
Basic Ocean Freight

is the price of hauling goods via a shipping line from one port to another. Also known as base freight, base freight rate.

 

Peak Season Surcharge (PSS)

: This is an extra cost for container space carriers charge when shipping in peak season. Like festive holidays and year-end periods.

 

Emergency Risk Surcharge (ERS)

: is an additional cost applied for shipping through regions of a potential hazard, piracy and/or violence.

 

International Ship and Port Facility Security (ISPS)

: this was introduced after the 9/11 attacks, it is a charge imposed for securing and monitoring seaports using the ISPS code.

 

Bunker Adjustment Factor (BAF)

:  it is also called Fuel Adjustment Factor, Ocean Fuel Surcharge, or Bunker Fuel Surcharge. This surcharge helps a shipping line offset fluctuating costs of fuel. 

 

Low Sulfur Surcharge

: is the charge for a ship using low sulfur fuel instead of regular bunker fuel. This low sulfur fuel emits less carbon than regular fuel but is more costly to purchase.

 

General Rate Increase (GRI)

: is a tariff rate applied to base rates and implemented by conference members across the board.

 

Piracy Surcharge

: is a compensation fee to shipping lines for avoiding and guarding against piracy and hijacking.

 

Suez Canal / Panama Canal Surcharge

: is a surcharge levied for freight moving through the Suez Canal / Panama Canal.

 

Marine Insurance

: a premium paid to insure the shipment against any loss or damage.
Now, what are destination charges in shipping?  
These are the expenses related to clearing and moving goods at the destination port.  
Customs Clearance (import) is a fee paid to a customs broker to secure clearance from the Customs authority. 
Warehousing is the payment for storing unloaded shipments in a provided warehouse premises before final delivery.  
Demurrage and Detention is the charge applied on cargo and equipment respectively to shippers that exceed agreed loading and unloading times. 
Drayage (Delivery) is the charge for delivering the shipment to the recipient via trucks. 
Terminal Handling Charge (destination) is the cost of shipment handling procedures at the port of destination. 
Base Freight vs. Surcharges in Ocean Freight
Ocean freight charges are implemented by freight carriers depending on various factors. Majorly, they are classified into two types; base freight charge and surcharge.   
The basic cost for transporting a shipment from Port A to Port B is known as base freight. Other terms known by it are ocean freight and base freight rate.  
This is the main charge for moving your goods with a carrier. All other added costs, charges, or fees in the freight process are referred to as surcharges.  
Essentially, surcharges are all the extra costs of ocean freight aside from the base freight rate. These include charges for moving goods from door to origin terminal, costs covering the goods while in transit, as well as delivering the shipment to a destination point. 
Surcharges are important for a carrier to be able to handle all likely and/or unforeseen events that could impact the shipping of goods between locations. These include port delays, unstable bunker fuel prices, warehousing fees, and overland transport. 
These surcharges help shipping lines stay in business. Yet, they are most often hidden or not clearly stated in ocean freight invoices. Also, the surcharges applicable vary depending on the carrier. Therefore, it's important to understand these additional costs to cut back on needless charges. 
The various types of surcharges include; 
Fuel surcharges such as bunker adjustment factor, low sulfur surcharge

 

Operational surcharges such as Suez Canal surcharge, peak season surcharge, emergency risk surcharge, and terminal handling charges.

 

Haulage and storage surcharges such as Warehousing, Drayage, fuel surcharge, clean truck fees, demurrage/detention.

 

Security surcharges such as ISPS code charge, piracy surcharge, war risk surcharge, and marine insurance premiums

 

Rate fluctuation surcharges such as currency adjustment factor, general rate increase,

 
Despite the complications arising in ocean freight and increased rates resulting from the global Covid-19 pandemic, sea freight is still a cost-effective option for shipping goods. 
All you need to do is know the relevant fees, charges, and expenses for leveraging ocean freight. Once you adequately understand the items of a freight quote, it can only benefit your business. 
You'll avoid rip-offs and hidden costs as you secure competitive prices for your desired ocean freight service. 
Our customer service team is happy to assist you with planing your next booking.