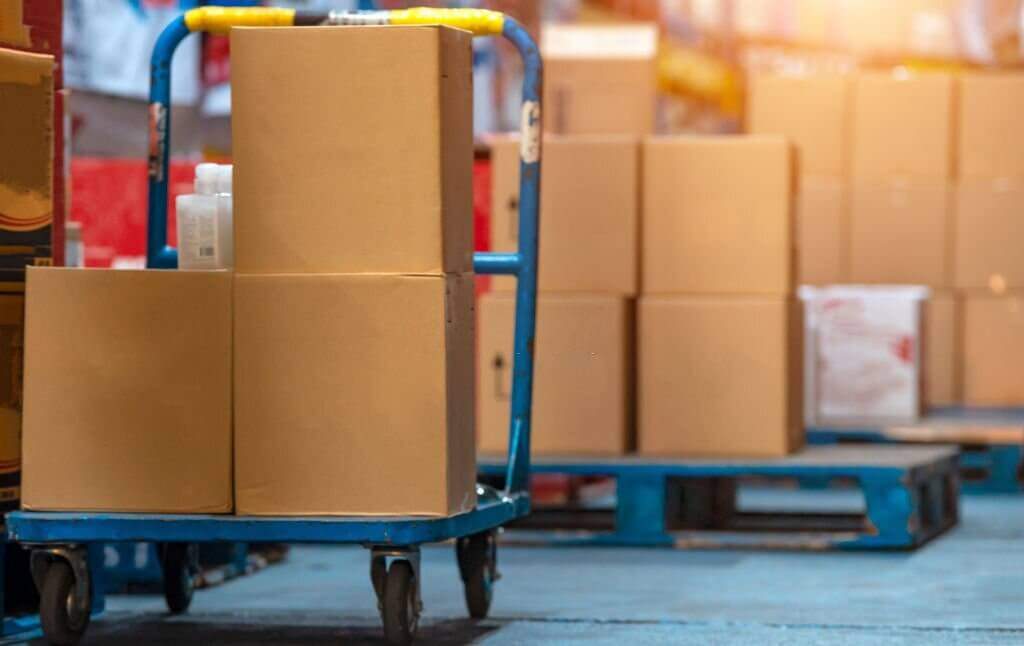 Retail & Wholesale (B2B Fulfillment)
If you look around, you will find many businesses working on the B2B model in the e-commerce industry, and it has been growing. In the UAE alone, over 95% of purchases are expected to be completed online by 2040.  
What does it mean? Perhaps the e-commerce business will go to its peak and manage these businesses, along with customer expectations; logistics businesses need a solid game plan, especially for the delivery systems.  
For effective operations, a proper distribution management and fulfillment centers are required to complete the deliveries from Warehouse to Retailers or from Warehouse to Direct Consumers. If you ask the consumers about changing their mind about purchasing again, the majority of them will blame bad delivery experience. You are not obligated to believe anything we say. According to research, 38% of buyers claim they will never buy from that company again following a negative delivery experience. The distribution management is essential for any wholesaler or retailer, and even minor mismanagement can send them into long-term failure. 
But first, before we get into regulating the transportation or freight system, we'll go over the principles of B2B fulfillment and how it works. 
B2B fulfillment, as opposed to fulfilling orders for consumers, focuses on fulfilling orders for other businesses or retailers. Typically, the B2B orders are in bulk, and they need to be shipped via freight Full Truck Load, Partial Truck Load or parcel for smaller orders. 
B2B fulfillment allows other businesses to buy the product in bulk and resell it to their customers through one or more channels. 
How B2B fulfillment works?
B2B fulfillment services build long-term relationships with their big-box store and/or internet customers, who place annual purchases at regular intervals throughout the year. They exchange data and update orders in real-time using Electronic Data Interchange (EDI) technologies. 
How do you know your business needs B2B fulfillment?
Do you require specialized B2B fulfillment for your eCommerce business? Your product mix and your distribution channel complexity will determine this. If you ship mostly to customers, you'll undoubtedly need a regular third-party logistics company. 
Perhaps you send out a few wholesale orders to small businesses each month. In that instance, a warehouse that specializes in B2B fulfillment might not be necessary. Like big-box retailers, small businesses are unlikely to have stringent inbound freight requirements. Your wholesale orders can also be shipped via a common carrier if your products are small. Your B2C fulfillment center will most likely be able to manage this B2B fulfillment in this situation. 
However, if the delivery gets delayed, be it small or huge, there are penalties for it according to the consumer protection law UAE. Retailers expect their suppliers to take some of the weight when they increase their own service levels. Leading companies are raising supplier service standards and implementing harsh financial penalties for purchases that are defective or arrive outside of agreed-upon delivery dates. The whole purpose of penalty or fines is to ensure quick delivery and maintain the quality of the logistics in B2B business processes.  
The market for wholesale eCommerce is expanding where DTC strategies are more common among wholesalers. To reach the wholesale market more readily, several internet retailers are creating online wholesale stores. Larger orders compensate for the lower wholesale margins. A few successful wholesale accounts can significantly increase your profit margins. Customer service is typically less important in B2B sales. Furthermore, a happy B2B customer will reorder on a regular basis, saving you the sometimes-high customer acquisition costs associated with retail customers. 
What is the order fulfillment process?
Order fulfillment refers to all of the steps involved in providing ordered items to clients.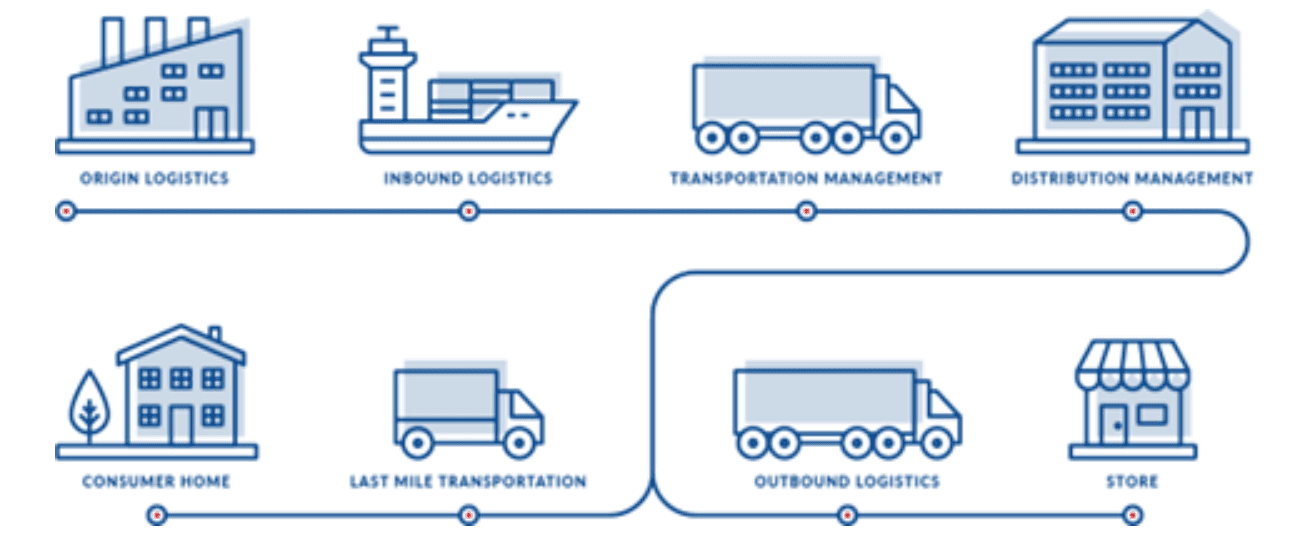 Receiving inbound wholesale shipments, sorting stock, and storing inventory for efficient picking and packaging are all part of the order fulfillment process. 
As orders come in, products are picked, tested for quality and correctness. Then they are packed and tagged for shipment. Returns management (also known as reverse logistics) is sometimes overlooked during the fulfillment process. 
If you're performing in-house fulfillment, you'll handle all of these processes in your facility—whether it's a warehouse, storage unit, garage, or other location. If you outsource the fulfillment process, a third-party company will handle these responsibilities (or employ drop shipping). 
Customers' expectations have shifted through this time. As a result, fulfillment center businesses must alter their standard operating procedures (SOP). 
How to improve Retail & Wholesale (B2B Fulfillment)?
B2B order management and fulfillment is a significant element of a successful supply chain for both large and small businesses. With so many communication tools accessible in the twenty-first century, it's no surprise that businesses are facing an increasing number of communication and transactional issues – particularly when it comes to corporate online purchasing systems. 
So because the process begins with inventory, it's critical to improve your inventory management. Having the right inventory supply at the right place and time is one of the most crucial parts of order fulfillment success. Companies have to: 
Route optimization is the process of determining the best path for delivery vehicles to take in order to get an item from the distribution center to the customer as quickly and effectively as possible. 
This may not always mean the shortest route. When making multiple stops, it's more crucial to decrease total driving time based on several criteria. 
Maintain inventory accuracy
To avoid clients ordering out-of-stock items, keep your inventory count accurate by updating it in real-time. You can maintain track of stock levels, control reordering, and decide whether certain products should be produced more frequently or less frequently with inventory visibility. 
For their operations, modern 3PL fulfillment companies use the most up-to-date technologies. This allows for the real-time capturing and documentation of every step of the fulfillment process. Each customer order is automatically routed from the online shopping basket to a fulfillment center, where it is selected, packed, and sent. Once the order has been dispatched, tracking information can be supplied to both the seller and the consumer to check that everything is in order. 
What can Al Sharqi do for you?
Business-to- Business fulfillment, also known as wholesale product fulfillment, is the act of delivering large quantities of goods to other businesses, retailers, or distribution facilities rather than to individual customers. B2B orders are often less frequent than B2C orders, but they contain a larger quantity of products. 
Shipping and logistics are more difficult for B2B shipments than they are for B2C goods. In addition, B2B shipping is usually governed by industry and retailer regulations. These are the major causes that you need a seasoned B2B fulfillment partner, which is where our many years of experience come in handy! 
A successful eCommerce business relies on accurate and quick order fulfillment. From beginning to end, you must comprehend the complete order fulfillment process, adopt effective habits, and manage costs to stay ahead of the competition. 
There are various ways to get orders into the hands of your consumers, and for a growing business, a combination of fulfillment solutions is frequently the best option. As your business expands, look for flexible, as-needed fulfillment alternatives that will allow you to expand capacity while keeping prices down. 
Our customer service team is happy to assist you with planing your next booking.