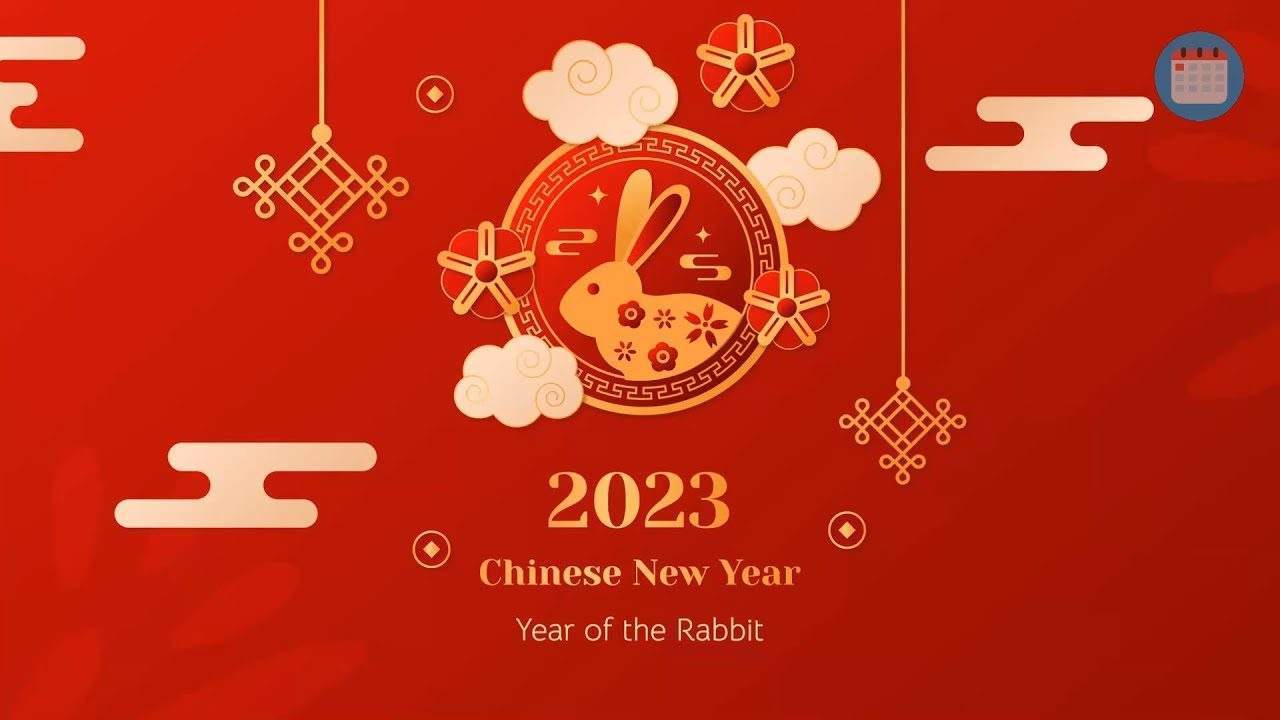 The Effects of Chinese New Year on Shipping
As Chinese New Year approaches, the supply chain management teams around the world face a unique set of challenges. Chinese New Year requires shipping companies to adjust to the festivities, holidays, and shutdowns that accompany the celebration.  
Chinese New Year, also known as the Spring Festival, has been celebrated in China for more than 4,000 years. Traditionally, Chinese New Year is celebrated for 15 days.  
During this time, supply chain teams must manage the disruption of supply and demand, labor availability, and other factors, all while meeting customer expectations. With thoughtful planning and effective communication, supply chain teams can successfully navigate the challenges of Chinese New Year and ensure that operations continue to run smoothly.  
Here's a total overview of problems and solutions for this time, so your supply chain stays a few steps ahead. 
2023 CNY Shipping Services – Mark Your Calendars for These Dates For a better understanding, we have shortlisted some of the important dates for the year 2023. It will help you visualize the impact of Chinese New Year on your business. 
1st To 6th January: Factories Stop Production As soon as the calendar hits January, the production in the Chinese factories will gradually halt. The natives start to prepare for the new year, which impacts the product's production and supply. 
6th To 21st January: Workers Stop Working Around these dates, the factory workers start to go back to their hometown, which drastically reduces the production activities in the country.  
21st-27th January: Chinese New Year Holidays The factories and supply chain officially shut down during this period. All the workers are back in their hometowns and celebrating the special days with their families. The supply chain market will be critically affected in the last days of January.  
5th February: Workers Return for Work The holidays will be finally completed by the 5th of February. The workers are back in the factories and the production activities are resumed, causing the supply chain to be back to normal gradually.  
Now that we got the important dates and timeline covered for Chinese New Year, embrace yourself and your business for the following challenges. 
Common Shipping Service Challenges for Chinese New Year
Factory Closures 
Though the National Holiday for the occasion only lasts for a week, many factories start closing their operations half a month before. This is to allow the factory workers to go back to their hometown to spend the special occasion with their family. Because of this, no products will be delivered from factories to the port. The cargo can be sent to and from China; however, the deliveries from the shippers will be shut down. This is why it is recommended to place the orders in advance. 
Production Shut Down 
After the factory closures start, the manufacturing operations will halt altogether. The official holidays start from 21st January, but you can expect the production to slow down from the mid of December. All the activities will be normal once the lantern festival is completed, which is on the 5th of February. The manufacturer's capacity is reduced around these days, which is why they might not be able to take the new orders or even provide quotations. 
Hence, it is smart to plan your supply chain around these obstacles in advance.  
Less Availability of Slots and Space 
Though the Chinese ports are still in operation during the New Year phase, the capacity however will still reduce. The ocean space will be tight, and it may be hard to find a freight service provider. As this is the time of seasonal rush and suppliers may book the services to avoid being the victim of the full capacity, the containers will be filled more quickly than expected. At this time, bookings become harder as the carriers are overbooked.  
Container Delays/Container Vessel Skipping Ports in China 
As the capacity reduces during the time of Chinese New Year, it is highly likely that there will be container delays or that container vessels will skip the Chinese ports. Therefore, if you have any deliveries to complete or close deadlines, make sure your timings are right for shipping to/from China to avoid any delays. 
Higher Prices 
Since the capacity is low and container delays are expected due to overbookings, higher rates of freight and trucking services are also possible. The rates will be affected for the month of December through February, so make sure you are ready to face the challenges.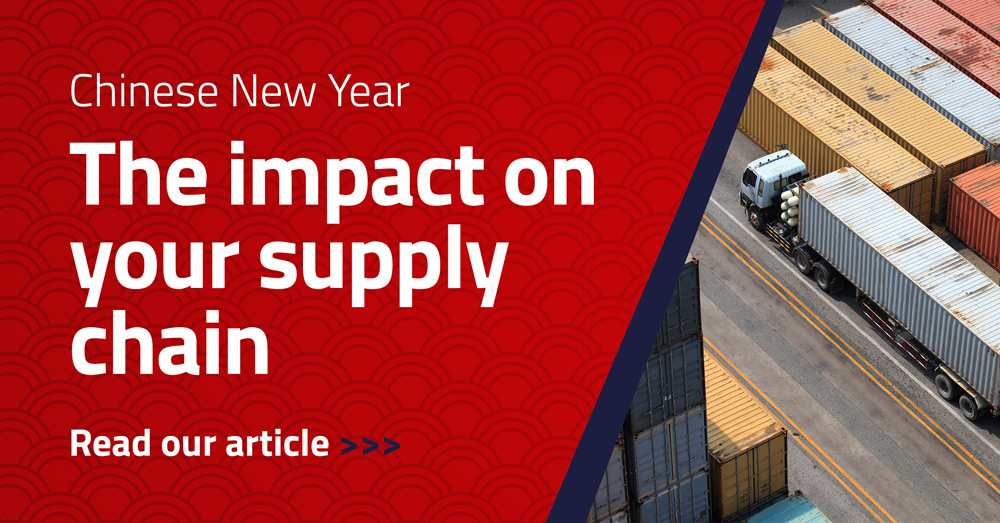 Impact of Chinese New Year on Internal Supply Chain
Chinese New Year is a family event similar to Thanksgiving or Christmas. During this time, the workers who are in industrial areas for a job go back to their families. The occasion showcases the biggest internal migration of around 200 million Chinese going back to their hometown. Due to the mass migration, the seats on buses or any other transportation are booked well in advance. 
This movement also causes a big strain on the shipping service, logistics infrastructure, impacting the planning and distribution of all kinds of goods and products. 
Impact of Chinese New Year on Global Supply Chain
Chinese New Year has always been a big disruption for the global supply chain as in the country main businesses and factories halt their operations half a month before the main occasion.  
Since China is considered as one of the leading exporting countries around the globe, these disruptions and shutdowns adversely impact the supply chain. Furthermore, during this time, it is hard for shippers to find available space on the sailings out of Asia; and there is a slight increase in freight rates to meet the capacity needs. These transportation issues are not during the festivities only, but at least 2 weeks before the occasion; and even after as the carriers try to deal with the backlog.   
Impact of Chinese New Year on Freight Rates
As the holiday approaches, ocean carriers will announce a General Rate Increase (GRI). This is also the right time for the carriers to announce a program for blank sailings, which will start at the end of December or beginning of January. However, one might expect a delay in this announcement as it retains an element of unpredictability in the market. This is done to check the strength of the market, so the carriers might add more capacity depending upon the demand.  .
Impact of Chinese New Year on Ocean Freight Space
In advance to the Chinese New Year, the capacity will be tight, and you can expect the freight services to be dull. Furthermore, as mentioned above, the blank sailings will be increased by the carriers to align the capacity and demand.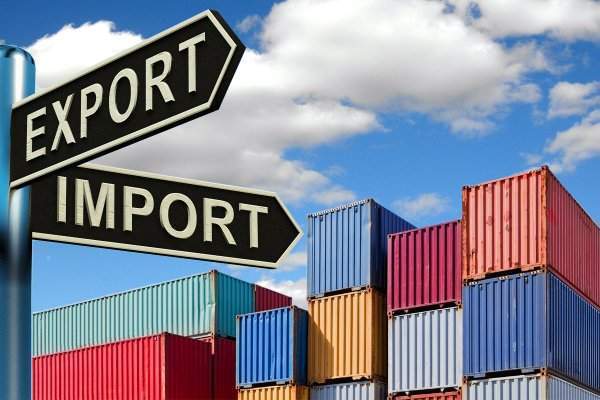 How Does CNY Affect Importers? 
Chinese New Year can affect importers and logistcs services in a variety of ways. Firstly, due to the holiday, manufacturers in China may be closed for extended periods of time, making it difficult to get orders processed and shipped in a timely manner. Secondly, due to the large numbers of people travelling during this period, there may be delays in shipping and customs clearance, which can lead to further delays in getting orders delivered. Finally, due to the holiday, there may be a surge in demand for certain products, resulting in increased prices and supply shortages. 
How Does CNY Impact Exporters? 
Chinese New Year is the most important holiday in China, and it can have a significant impact on global exporters. Companies that export goods to China may experience a slowdown in orders, delays in shipments, and rising costs due to the increased demand for goods and services during the holiday season. Additionally, it is important to remember that Chinese New Year is an extended holiday, with some businesses closing for up to two weeks. This could cause disruptions in global supply chains and lead to delays in shipments, increased costs, and lost revenue. Exporters should therefore plan and be prepared for potential delays and disruptions.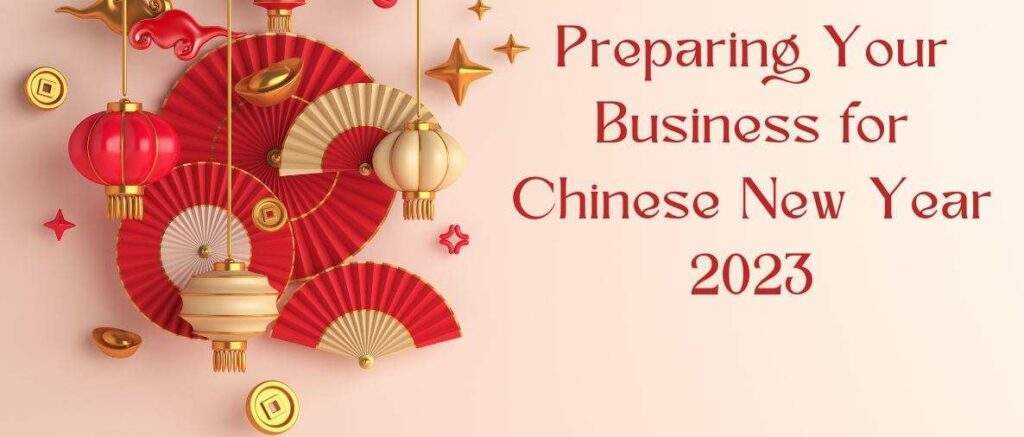 How To Prepare Your Business for Chinese New Year?
Here are some important tips to tackle the disturbances from the occasion of Chinese New Year: 
1. Plan your Shipments
Planning shipments for Chinese New Year can help to ensure that all goods arrive in time for the holiday. By planning shipments early and ensuring that they are shipped out on time, businesses can avoid the rush of last-minute orders and the possibility of delays due to the high volume of shipments that occur during this time of year.
Planning shipments can also help businesses to save money on transportation costs as they can take advantage of lower rates due to the increased volume of shipments during this time. Finally, planning shipments for Chinese New Year can help businesses to ensure that all their customers receive their goods in time, allowing them to keep their customers happy and maintain good relationships.
2. Check Your Inventory
Checking inventory for Chinese New Year can help businesses to ensure that they have enough stock of items to meet customer demand for the holiday. This is especially important for items that are traditionally associated with the holiday such as food, decorations, and gifts.
Having enough inventory on hand can help businesses make sure that their customers have a positive experience during the holiday and will help to increase profits. Additionally, businesses can use inventory checks to help plan for future Chinese New Year celebrations, ensuring that they are adequately stocked in advance.
3. Communicate With Suppliers Ahead of Time (Always Work 4 Weeks Advance From CNY)
Communicating with suppliers ahead of time for Chinese New Year can help to ensure a smooth transition during the holiday period. It can help to prevent delays in orders, ensure that suppliers are aware of the demands of the holiday period and can plan their production and delivery schedules accordingly, and help to identify any potential issues that may arise in advance.
It can also help to ensure that the necessary materials are in stock when needed, allowing for uninterrupted operations. This can help to minimize the impact of the holiday on businesses and ensure that all orders are fulfilled on time.
4. Check Your Cargo Ready Date
Checking your cargo ready date for Chinese New Year can help to ensure that your shipment will arrive on time, as there is usually an increased demand for shipments during this period. This can help to avoid delays or missed deadlines due to port congestion or other factors. Additionally, it can help to plan and budget accordingly, as freight charges and other costs are likely to increase during this busy time. Finally, checking the cargo ready date can help to avoid any surprises or unexpected delays, enabling you to make the most of the Chinese New Year festivities.
5. Consider Air or LCL Shipments
Air or LCL shipments are better for Chinese New Year time because they are faster and more reliable than traditional ground transportation. Air and LCL shipping services can get goods to their destination quicker, meaning that there is less time for goods to be delayed or lost during the busy holiday season.
Additionally, these methods can reduce the cost of transportation by allowing multiple shipments to be consolidated into one load. Finally, air and LCL shipments allow for more flexibility when it comes to delivery times, allowing for goods to arrive just in time for Chinese New Year celebrations.
6. Work With a Reliable Logistics Partner
Working with a reliable logistics partner for Chinese New Year is an excellent way to ensure that goods and products arrive at their destination on time and in perfect condition. A logistics partner can provide a range of services such as storage, packing and transportation, which are all essential during the busy season. They can also provide timely updates on the progress of orders and shipments. Furthermore, they can negotiate with suppliers to ensure that goods are delivered on time and at reasonable prices. Additionally, they can help to manage the complexities of customs clearance, ensuring that goods reach their destination without any delays. By working with a reliable logistics partner, businesses can be sure that their goods and services will be delivered on time and in perfect condition for Chinese New Year.
Chinese New Year is a special time of year that can bring both joy and challenges for shipping companies. Shipping company need to be extra mindful of the potential delays and difficulties they may face during this period, such as limited manpower and increased demand for transportation services. By taking steps to plan ahead and adjust their route and delivery dates accordingly, shipping companies can ensure that their cargo arrives on time and without any issues. With the right preparation, companies can successfully navigate the Chinese New Year period and keep their customers satisfied with their services.
Al Sharqi Shipping is proud to offer its innovative services to help make logistics easier around Chinese New Year. Our technology-driven solutions are designed to reduce delays, minimize costs, and ensure that goods are delivered on time during this busy time of year. 
We offer pick-up and delivery services, warehouse and storage solutions, and last-mile delivery services, all of which can be tailored to meet the needs of your business. Our team of experienced professionals are available to provide advice and guidance throughout the entire process, ensuring that your goods are delivered safely and securely. With Al Sharqi, you can rest assured that your Chinese New Year logistics will be managed smoothly and efficiently.