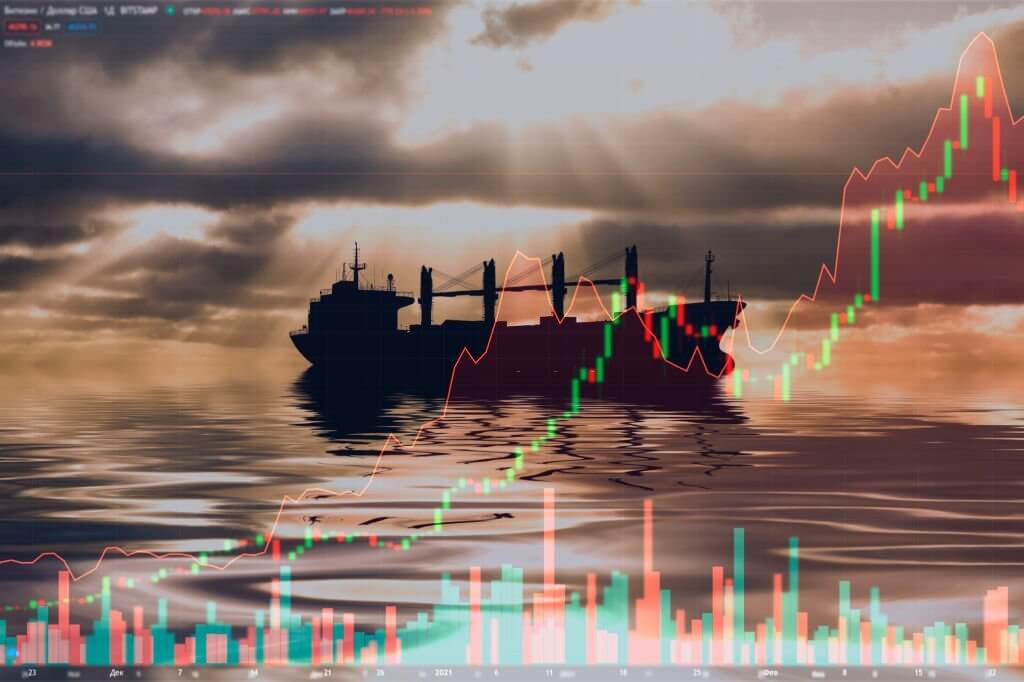 General Strategies to Manage High Freight Cost in 2022
As the year 2021 gradually comes to an end, a priority issue for shippers is developing methods for freight cost reduction in the coming year 2022.
The freight market is still experiencing lingering effects from the global Covid-19 pandemic and recent minor outbreaks in key shipping regions, leading to unusually high and unstable prices in freight transportation.
Yet, there are freight transportation cost-saving ideas you can incorporate to keep your import/export operations profitable. Before we discuss them, let's briefly understand what freight rates mean.
What Are Freight Rates?
Basically, an ocean freight rate is a fee you pay a freight carrier (or shipping line/company) to move your freight (goods) from point A to another location B.
It is usually presented as a quotation from the shipping company. This quote combines all the charges levied by the shipping company and additional costs involved in the freight process.
Calculating Ocean Freight Costs
Calculating price in ocean freight involves a combination of vital factors. These include the
The mode of transport,  
The type of goods (cargo) to be shipped,  
Cargo size and weight or volume,  
Freight class (perishable, hazardous, or fragile),  
Shipping method (FCL, LCL, multimodal, expedited), and 
Estimated distance to the final destination. 
Generally, a freight forwarding cost calculator considers the following items;
Expenses for cargo transport to the port terminal 
Charges for goods handling and loading at the port 
Costs of preparing appropriate shipping documents 
Clearance fees imposed by the Customs Authority 
The base fee for ocean freight 
Surcharges (or extra costs) for operational, security, and emergency expenses during transit, including fuel surcharges, peak season demands, and traveling through unique routes 
Compensations for currency exchange rate fluctuations 
Why Do Freight Rates Fluctuate?
Now, more than ever before, rates for cargo transport are volatile and ever-changing. But what factors are involved in causing the unstable pricing of freight rates?
Supply and Demand: This involves the number of ships available to transport goods and the cargo volume to be transported from port to port. 
Type of cargo: Cargo requiring special handling procedures attracts higher charges. Examples are hazardous, fragile, bulky, and perishable goods. 
Distance from the origin to destination: Destinations at the end of longer or lesser-known routes typically attract higher fees, especially for low-capacity ports. More established ports, or destinations with shorter routes, require fewer fees. 
Currency exchange: adjustments for differences in currency exchange 
Bunker Fuel: means fuel for freight-carrying ships. 
Seasonal demand: During peak seasons like Christmas and holidays, increased shipping activities are the norm. With increasing demand comes the high cost of freight. 
Size of shipping vessel: Bigger ships use more fuel but often have a larger capacity for moving cargo. 
Environmental regulations: Such as IMO 2020, requiring shipping vessels to use low emission fuels that are eco-friendly but more expensive than regular fuel 
Managing Freight Rate Fluctuations
The costs of ocean freight are easily subject to change, particularly to higher prices than you would expect. Yet, you can implement some proven techniques to avoid spending more than necessary.
Below are some of the best ways to reduce transportation costs in logistics.
Consider Consolidation 
When shipping small shipments that do not require full container space, it's ideal to utilize consolidation. Consolidation involves combining your LCL (Less than Container Load) shipments with a similar cargo of other shippers.
As a result, you'll only pay for your share of the container space used, less handling is required, and goods are usually delivered on time.
Build Long-term Carrier Relationships 
Your main objective might be to reduce sea freight cost, yet maintaining long-term contracts with a particular carrier is more beneficial than switching shipping companies often to get the best rates.
Contracting a steady and pre-determined shipment volume to a carrier over a sustainable period enables the carrier to source for nearby customers. Also, you get quality services and better locked-in rates against future price fluctuation and inflation.
Maximize Off-peak Days and Seasons 
Scheduling shipping on off-peak days such as Fridays and Mondays can help save costs, as most companies have backhaul capacity after delivering for on-peak midweek and weekend days.
Festive holidays and end-of-the-year periods also come with high demand for carriers. It's advisable, and practical, to limit cargo transport towards the year-end and during holiday seasons. Also, ensure to stock up well ahead of these periods.
Ship More Cargo Less Often 
When possible, plan your shipments such that you move bulk cargo over longer periods instead of shipping smaller cargoes within a short amount of time.
For instance, you'll reduce expenses by shipping 20 pallets in one month than four pallets every month.
Reduce Dunnage with Smart Packaging 
Dunnage refers to all the airbags, strapping, and bracing necessary to secure cargo against damage while in transit. While it is important, note that more packaging means more space taken by the cargo which means more expense.
Prior communication with a carrier can ensure you utilize the best form of packaging for your shipment and eliminate any dead packaging weight to free up available space.
Hire a Logistics Partner 
Organizing cost-effective freight is essential to profitability and productivity in business. However, for small businesses, it might be taking up time better spent focusing on the business's core competencies. 
Outsourcing your shipping operations to a 3PL, for instance, will save time, money, and labor. With industry networks built on experience and expertise, a logistics company is able to offer adequate warehousing, secure competitive freight rates, and reliable delivery services. 
Additional Steps to Manage Freight Rate Costs 
Other initiatives you can put in place to reduce inbound freight costs are; 
Be informed about all the applicable surcharges 
Avoid delays in loading and unloading shipments 
Consider multimodal (sea-air) transport to save both cost and time 
Contract carriers close to your destination points 
Use load boards, where one-off shipments can be carried as backhaul 
Offer more flexible pick-up and delivery options, such as nighttime 
Develop better communication with carriers 
Stay up-to-date with relevant logistics/transport groups both online and offline 
Invest in modern logistics technologies to identify and correct freight weaknesses 
How Al Sharqi Can Help 
At Al Sharqi, we are committed to helping businesses grow by offering value-added services right from the point of origin to the destination of the shipment. 
Our wide network of quality shipping partners is designed to offer convenience, reliability, and profitability in operation. Visit us at www.alsharqi.co to learn more. 
EndNote 
The year 2022 is already rife with many uncertainties and predictions regarding the business of freight transportation. However, one sure way to remain a step ahead is to engage in quality freight rate management when importing and exporting goods. 
Developing and maintaining working practices for freight cost reduction can only better cost negotiations with freight carriers in the coming year. Best of all, you move goods at reasonable rates, reliably fulfill customers' orders, and maintain a good overall business reputation.