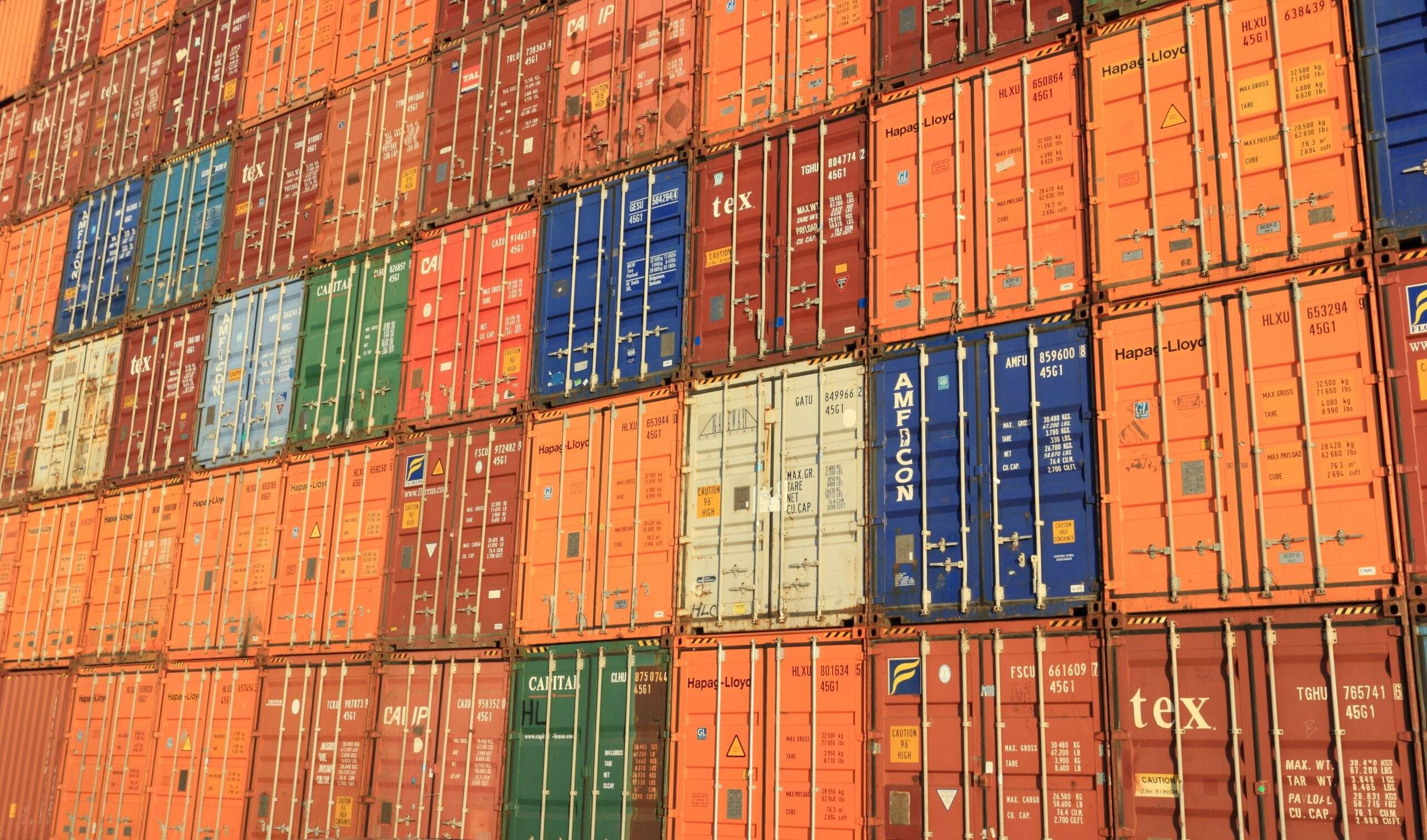 Contract Logistics Services in UAE 
Contract logistics involves outsourcing all or some logistics operations to a third-party company, especially when you lack infrastructure, industry knowledge or you want to keep your business lean.  
If you're new to these terms, you might use contract logistics interchangeably with freight forwarding or 3PL. But, unfortunately, that's far from the truth. Want to know more? Continue reading. 
Essentially, you'll discover how contract logistics services in UAE benefit traditional, modern and online commerce. Contract Logistics Vs. Freight Forwarding: Which One to Choose? 
In supply chain management, contract logistics and freight forwarding are standard terms. 
However, for business operations, it's essential to understand how they differ. Otherwise, you'll sign up for services your business does not need. 
Contract or third-party logistics (3PL) refers to a long-term business relationship where a merchant delegate some or all of its supply chain operations to another company. These supply chain operations involve: 
Order processing and fulfillment (picking, packing, and shipping)

 

Multi-modal transportation (sea, air, and land) of products

 

Import-export compliance and customs clearance at ports 

 

Inventory storage, or warehousing, and distribution management

 

Customer service

 

Returns management (or reverse logistics) and after-sales services

 
This company, or a 3PL, has qualified staff, equipment, infrastructure, and other resources to manage business activities in the supply chain.  
Contract logistics is vital for businesses dealing with enormous customer demands. Instead of creating an in-house logistics team, a third-party expert can provide the required expertise and infrastructure to handle logistics needs. 
For small and big businesses alike, third-party logistics is profitable. You can save overhead costs, access tech-driven solutions, scale business operations according to seasonal demands, and offer satisfying customer experiences. 
Essentially, contract logistics in UAE refers to outsourced supply chain operations that go beyond storing and transporting goods and services. 
International trade involves the moving of products in and out of several countries. A company that helps you manage this import/export process provides a freight forwarding service. 
In logistics, freight forwarding entails strategic planning, organization, and movement of goods from the place of origin to the final destination. In short, the international regulatory body of freight forwarding companies, FIATA, describes a freight forwarder as the "Architect of Transport." 
Typically, a freight forwarder acts on behalf of a shipper (importer/exporter) to: 
Move goods from place to place using one or more carriers by different modes of transport (sea, air, or land)

 

Book adequate cargo space on the preferred sea, air, or land carriers

 

Prepare and handle required documentation when transporting shipments

 

Comply with country-specific import/export regulations of customs authorities

 

Envision and solve potential problems in transporting goods and procure insurance where necessary

 

Establish business relationships with freight carriers and negotiate cost-effective shipping rates

 

Save costs by consolidating freight and choosing the best shipment routes and conditions

 
A company offering freight forwarding usually has a lot of experience in shipping across domestic and international borders.  
As a result, they oversee the entire shipping process in a timely and safe manner, develop quality relationships with carriers and customs agents to receive shipping discounts, and deal with compliance issues in international import/export procedures. 
In some cases, freight forwarders can make and manage the purchase of goods on behalf of a client. In addition, they can advise you on freight-related issues. 
You'll notice some differences from closely observing the definitions of the two terms. Let's discuss them in detail. 
Freight Forwarding is Mainly Involved in Transportation Aspect of the Supply Chain 
The key feature of a freight forwarding service is moving goods effectively from one location to another as a broker with asset light model. 
A freight forwarder partners with a seller to arrange transportation of goods and hand them over to a buyer based on the trade agreements. 
Freight forwarders offer extra services like customs brokerage and warehousing. However, these services exist only in transporting products and do not stretch to areas like fulfillment and order returns management. 
Contract Logistics Involves More Services Than Just Transportation of Products 
Alternatively, contract logistics in UAE provides more services to a business supply chain beyond transportation.  
Third-party logistics typically handle services in a supply chain from start to finish to provide operational efficiency and cost savings with a supporting asset-based infrastructure. 
Contract logistics provide adequate warehousing, product supply, and distribution, inventory and returns management, and value-added services like kitting, real-time track-and-trace, and cross-docking. 
Now, you have to answer the million-dollar question. However, the answer is within reach. 
Whether freight forwarding or contract logistics, who should you pick for a service that fulfills your business needs. 
What Kinds of Products Does Contract Logistics Cover?
Contract logistics in Dubai covers an extensive selection of physical products, especially fast-moving consumer goods or any type of goods that needs to be distributed across the different channels i.e., traditional, modern and online.  
A contract logistics provider in UAE can handle the following products in supply chain logistics. 
Examples are fresh produce (dairy, meat, cold cuts, etc.), fruit and vegetables, liquid foodstuffs, and frozen products. 
Contract logistics are aware of compliance standards and adequately handle these perishable or temperature-controlled goods. 
Home goods refer to home gardening equipment, cooking tools, decorative accessories, furniture, and related products. 
As more of today's UAE shoppers buy online, contract logistics offers the best option to meet increasing product demands seamlessly. 
These products include all home appliances and electrical media equipment used for various purposes.  
A 3PL can get the required permits to handle the supply and distribution of streaming devices, media players, and other electronic products.   
Automobile logistics involves moving auto components, replacement parts, and whole cars from manufacturer or supplier to end-user. 
Besides simplifying the sophisticated logistics process, a 3PL reduces shipping costs and transit times and helps manufacturers finish production near customers. 
How Al Sharqi Helps in Contract Logistics UAE?
Al Sharqi focuses on helping businesses grow by employing technology and expert logistics knowledge. 
We offer comprehensive contract logistics services in UAE with our team of industry professionals and a network of quality logistics partners. 
Our customer service team is happy to assist you with planing your next booking.