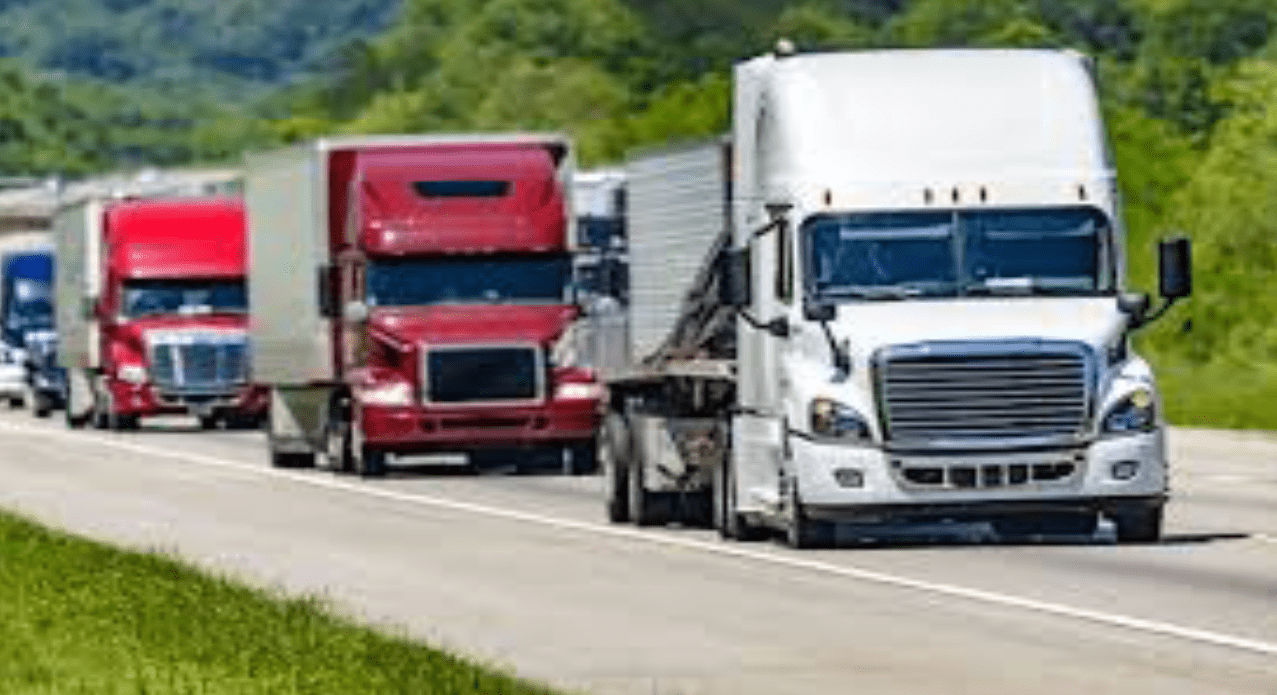 Understanding the Complexities of Land Freight in Cross Border Shipping 
Land freight is one of the cross-border shipping methods with a significant history of success in the supply chain. It involves moving cargo on land via trucks from one country to the other. Land freight occupies a significant role in global trade as it can be a stand-alone shipping method or employed in an intermodal shipping strategy. It serves an an efficient channel for making goods available to consumers around the globe. 
There are some complexities involved in land freight, such as customs regulations and border procedures. This post will offer more insight into these complexities.  
Advantages of Land Freight in Cross Border Shipping
Land freight has played its role in the logistics space over the years as one of the efficient solutions for cross-border shipping. There are several benefits it has offered. It is best to have a view of the types of land freight services that might help in understanding the benefits it offers:  
Dedicated FTL:

Full Truck Load (FTL) is a road freight service where a shipper fills an entire truck with his shipment. It is a dedicated truckload service that is void of sharing.

FTL is ideal for large shipments and nature-specific goods such as frag

ile, hazardous, or temperature-controlled shipments. 

 

LTL:

Less than Truck Load (LTL) is a road freight service where a truck consists of shipments from different shippers. These shipments are consolidated into a single truck. LTL is ideal for smaller shipments and those that do not require special handling. 

 

PTL:

Partial Truck Load (PTL) is a more specific road freight service. It is more like an intermediate service between

Less Than Truckload (LTL) and Full Truckload (FTL)

. PTL involves a truck carrying shipments of more than 4 pallets or 5000-38, 000 lbs. 

 

Groupage:

This is similar to LTL. It involves the consolidation of shipments from different shippers in a single truck. However, groupage is different from LTL since it involves much smaller shipments. 

 
Having understood the different types of land rights, it now sits better to explore the benefits of land freight to cross-border shipping.  
Cost-Effectiveness and Affordability
Land freight offers the opportunity for shippers to share costs via LTL and groupage services. This way shipping or transportation costs can be reduced for businesses. Land freight is also cost-effective for cross-border transportation between countries that share borders or are in close proximity to each other.  
The infrastructure factor in road freight also has a role in cost-effectiveness. Roads are not necessarily as expensive as airports or seaports. This infrastructure cost influences shipping cost and the higher the infrastructure cost, the higher the shipping cost. Hence, cost is relatively friendly for land freight. 
Flexibility and Accessibility
Land freight consists of services that bring flexibility to the table. The existence of FTL, LTL, PTL, and groupage makes land freight able to meet several logistics needs. For example, there is a solution for large shipments, small shipments, time-sensitive shipments, and more.  
There are remote areas with limited infrastructure such as the absence of seaports and airports. This makes it a limitation for air freight and sea freight. However, land freight steps in and provides a solution.  
Land freight becomes more advantageous for businesses in the UAE. The UAE is strategically located and developed with impressive road networks to some countries such as Saudi Arabia, Oman, Iraq, Kuwait, Jordan, Qatar, Bahrain, and other Gulf Cooperation member countries. This gives more cost-effective options for businesses on the mentioned trade lanes as they can employ road freight services rather than air freight or sea freight.  
Challenges in Land Freight for Cross Border Shipping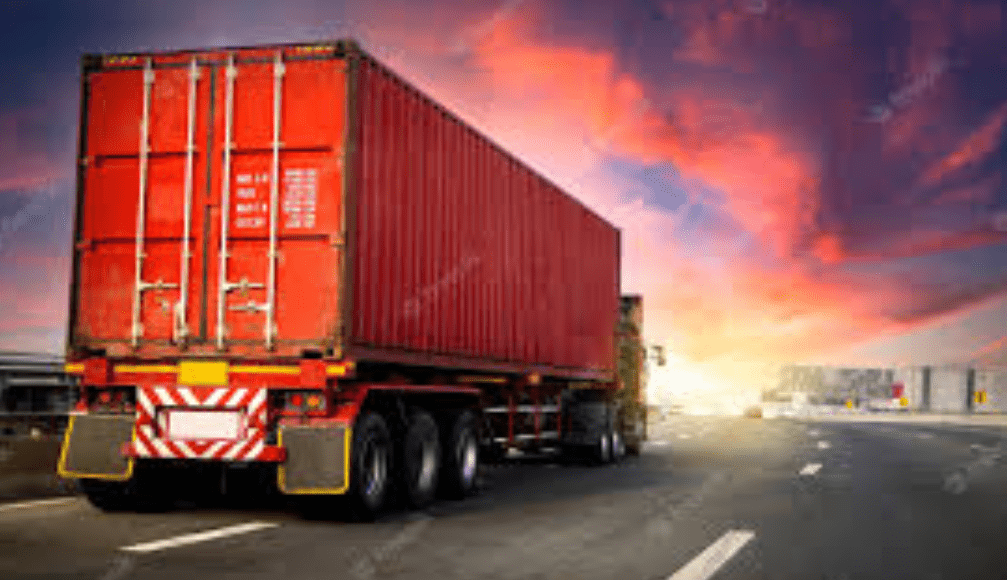 Despite the success of land freight for cross-border shipping, it has faced a few challenges. This has been a concern to the key players such as the shippers, carriers, and the end recipients. Here are the few challenges that have affected land freight over the years. 
Custom Clearance and Documentation
Custom clearance and documentation are compulsory in cross-border shipping. As much as they are important aspects, they can prove challenging based on some angles or factors.  
Varying Regulations for Different Borders
Custom clearance in itself is a broad scope dealing with several paperwork and rules. This becomes challenging as there are hardly unified rules covering every country. Customs regulation tends to vary from one country to another. This makes it all complex for shippers and carriers.  
There are situations where customs officials may delay inspections and clearance for reasons best known to them. This situation will disrupt transportation and lead to late deliveries.  
Documentation must be accurate and complete for customs clearance to be successful. Accurate documentation can be challenging especially when the players involved do not have an efficient documentation strategy. In the presence of minor error, clearance will be delayed or denied. 
Language and Cultural Barrier
Communication is key when processing customs documentation and clearance. It can be challenging to communicate with customs officials that speak and understand a different language. This can lead to misunderstanding, which will in turn disrupt the process.  
Accessibility to Efficient Custom Brokers
Custom brokers can make custom documentation accurate and streamlined. It becomes an issue when the available brokers are below par. There are several custom brokers, but getting one fit for the job is challenging. 
Border Crossing and Regulations
Border crossing and regulations are not exactly the same for all borders. The variation in these rules makes the process complex. Upon the variations, these regulations may change with time, which makes it more difficult.  
Key Consideration in Land Freight for Cross-Border Shipping
Logistics and Supply Chain Planning
A successful logistics and supply chain operation is a product of efficient planning. Planning needs to cover each step of the business's supply chain even before the transportation stage. By virtue of efficient planning, a business can determine the ideal land freight solution for its logistics needs.  
Efficient logistics and supply chain planning will help with transportation schedules, cost-effective measures, and compliance with customs and regulations. It is practically out of place to employ land freight without appropriate plans.  
Route Optimization and Transit Time Management
This involves every strategy to ensure that transportation through a particular route happens smoothly. An optimized route will aid better transit time management, which will see goods delivered on time to their destinations.  
See the following strategies. 
The route for land freight shipment must be planned and analyzed. This will involve considering factors such as road conditions, connectivity, distance, transit time, tolls or restrictions, and traffic patterns.

 

Look out for the transit time on the route. The transit time should align with the delivery needs and product nature. For example, time-sensitive goods must pass through routes with shorter lead times.

 

Employ technology, such as Route Optimization Software or Transport Management System to aid efficient planning. These technological tools will also provide visibility via tracking of goods or vehicles. Businesses can also access historical data and real-time reports to improve current and future operations. 

 
Carrier Selection and Partnership
It is one thing to plan your logistics and another to employ the help of an efficient carrier. A poor carrier will pull down all the previous efforts to make the supply chain smooth. The carrier provides the truck, handling and transports the goods to their destination. Hence it is a must to use a trusted, efficient, and reliable carrier to ensure that the goods are safe, there is compliance with customs, and delivery is made on time.  
Custom Compliance in Land Freight
Custom compliance is inevitable if a business wants smooth cross-border shipping and a good reputation. It involves obeying border regulations and accurately completing several pieces of paperwork.  
Understanding Documentation Requirements
There are documents that must be completed and tendered to customs officials before clearance. Here is a rundown of the required documents: 
Packing List

– The packing list gives a description of the goods such as quantity, dimensions, characteristics, and weight.

 

Import License

– May be needed in the case of imports for special goods to show that the business is licensed to import goods.

 

Bill of Lading

– This document is prepared by the shipping company stating that the goods have been loaded and are ready for shipment.

 

Commercial Invoice

– This will show the price of the goods, payment methods and terms of sale.

 

Customs Declaration

– This document is used for determining the customs duties as it states the goods, its quantity, and value.

 

Certificate of Origin:

This document shows where the goods were produced. It helps the customs channel the appropriate trade agreement and application of tariffs.

 
Harmonized System (HS) Codes and Trade Regulations
The Harmonized System (HS) code is a standard international system for shipment classification. It indicates the type, composition, and purpose of the goods. Harmonized System (HS) codes are used to determine accurate tax and duties for the shipment. It also helps customs identify if the shipment falls into the category of goods that qualifies for preferential trade agreements.  
An accurate Harmonized System Code and adherence to trade regulations will ensure complete compliance and business continuity on that trade lane. This will save businesses from restrictions, bad reputations, loss, and other penalties. 
Border Crossing Procedures
Compliance is the requirement to cross a border. This involves complete documentation and adherence to trade regulations as discussed in the previous section. The procedures include 
Submitting documentation and receipt of duties/tariffs

 

Security checks to screen shipments 

 

Final Clearance

 
Border Security and Safety Measures
Border security and safety measures are non-negotiable since every country is seeking a safe environment for its citizens. Here are reasons why border security and safety measures are important:  
To protect against terrorism and violent activities by ensuring no one ships arms or weapons across the border.

 

To ensure that goods are of quality health standards for consumer safety.

 

To prevent the importation of counterfeit goods. 

 

To prevent the importation of dangerous species of animals across the border.
With Al Sharqi, you should stop your search for a reliable shipping & logistics service provider  with exclusive land freight services. Al Sharqi is transparent, trusted, and reliable in their logistics operations. We have an in-depth understanding of land freight and are aware of the complexities. As a result, we have developed and implemented strategies that have solved the challenges and given proven results over time. 
Here is what you gain with Al Sharqi 
Exclusive land freight services including FTL, PTL, LTL, and groupage. 

 

Compliance with customs regulations.

 

Route optimization and visibility with technological implementations.

 

The competitive rate for land freight services.

 

Shorter lead time.

 

Customer satisfaction.

 
We are here for you!! Contact Al Sharqi 
Just like every other freight mode, land freight is faced with a few challenges. This doesn't take away the efficiency of land freight since these challenges can be overcome with the right strategies. Proper planning, compliance, and partnership with an efficient logistics partner will put you over these challenges. Hence every business is encouraged to leverage the outline strategies for improved land freight experiences in cross-border shipping. 
Frequently Asked Questions
Our customer service team is happy to assist you with planing your next booking.