Cross-Border Shipping Services – You Need to Know About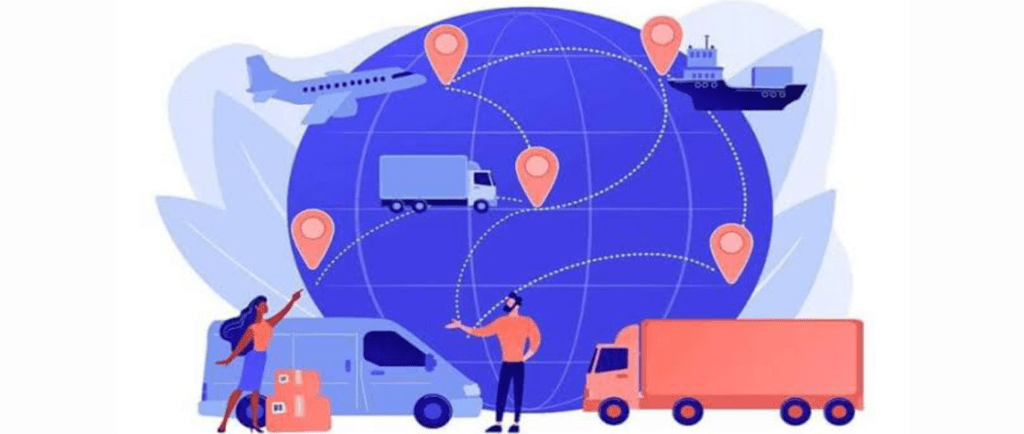 There is no global trade and logistics without cross-border shipping. It provides a way to move goods or products between different countries. This offers businesses an opportunity to expand their market or customer base, grow their reputation, and increase profit margin. Cross-border shipping is beneficial to businesses and nations as it is a key contributor to a country's economy. 
Cross-border shipping involves different freight services like air freight, sea freight, road freight, and rail freight. Sometimes there is a blend of different services, that's why there are comparisons such as intermodal vs translating cargo shipping in the logistics space.  
This post will provide deeper insights into cross-border shipping including the key considerations, challenges, and strategies to overcome these challenges.  
Advantages of Cross-Border Shipping
Cross-border shipping is unarguably beneficial to businesses, consumers, and the trading nations involved. It has set businesses up for growth, provided a way to satisfy a wide range of consumer needs, and contributed immensely to the economy of nations.  
It is best to go beyond the surface and dive deeper to see the benefits that cross-border shipping offers to your business. 
Fast Delivery and Reduced Transit Times
Cross-border shipping has evolved so much over time that it now suffices for different needs and situations. This has resulted in services such as ocean freight, air freight, road freight, and rail freight. With the usage of these services, goods are delivered much faster, reducing the transit times. 
Expand Your Market to Overseas Neighbors
Cross-border shipping launches businesses into newer and larger markets. It takes away your dependence on a single market, which can take a huge toll on your business in times of economic downturns. As you ship products to other countries, you tend to introduce your products to customers in those regions. This will increase customer base, boost brand reputation, and increase sales. 
Cost Saving and Competitive Pricing
Cost savings and competitive pricing are achievable with cross-border shipping. Businesses that ship products across borders are exposed to factors that favor cost-saving and competitive pricing. Here is a rundown of these factors: 
Access to cost-effective suppliers
Cross-border shipping takes a brand's activities beyond the local market. As a result, they are exposed to several suppliers in the international market pool. This provides the opportunity to negotiate with several suppliers and land a cost-effective deal. 
The high number of suppliers creates competition among them, which will lead to competitive pricing structures. These are opportunities for businesses to explore. 
Interaction between Production Volume and Cost
The customer base of a brand will increase by virtue of cross-border shipping. This situation will push up the production volume of businesses, which can impact the average cost. The cost tends to be lower when production is high since businesses can procure supplies in bulk. 
Key Considerations for Cross-Border Shipping
Aside from the shipping modes and available services, there are paperwork and legal requirements that must be considered. They are compulsory and falling short of them can lead to serious problems. 
Customs and Regulatory Compliance
Customs and regulations are set rules to monitor cross-border shipping activities. The regulations cover aspects of documentation, shipping rules, and tariffs. Every business must comply with these regulations for successful shipping operations. Here are reasons why it is so important: 
Legal Implications and Penalties
These regulations are set by the government, and they have the power to punish defaulters. Failure to comply can lead to the seizure of goods by the government, leading to delays, fines, or permanent restrictions. Compliance with customs and regulations gives businesses a good name and standing with the government for future trade and opportunities.  
Seamless Shipping Operations
Compliance with customs regulations will help eliminate issues with customs inspection and clearance. This will speed up the process and ensure the goods are released on time to meet the delivery time frame.  
It is almost impossible to neglect customs compliance. Playing smart may lead to fines being imposed on the business by the government. This will result in extra expenses and costs. Simple compliance saves us from fines and unnecessary costs. 
Government authorities have the power to prohibit or restrict the shipping activities of a business. A business or brand that does not comply with customs regulations may be restricted and this will create a barrier in business continuity in that lane.  
Documentation and Paperwork
Documentation is required for cross-border shipping. These documents ensure compliance with trade laws and a smooth transition of goods. These documents include: 
This document carries information about the goods such as origin, destination, and terms of transport. It is needed for the transfer of goods ownership to the consignee.  
This is a proof of transaction showing the description and quantity of goods purchased. The customs use this to evaluate import duties and taxes. 
This shows the place of production of the goods. It is used to assess trade agreements between the countries involved.  
This is a list of goods in the container. It states the description of the goods such as weight, dimensions, and type. The packing list is used to verify the container contents by the customs authorities.  
This document is used for customs clearance as it contains all the information on the goods needed by the customs authorities. 
Tariffs, Duties, and Taxes
These fees are usually levied as a percentage on imports or exports. An example of tax is the Value Added Tax (VAT) imposed on the value of an imported product. On the other hand, duties are fees charged by the customs on imported goods in UAE.  
Tariffs, duties, and taxes tend to influence shipping costs and the prices of goods in the market. However, here are a few strategies to manage the impacts of tariffs on cost: 
Understand tariff classification and customs valuation. This is the system used to determine tax or             duties and proper understanding will prevent the case of overpayment or underpayment.

 

Explore free trade agreements void of taxes and duties. 

 

Find and explore duty refund programs. There are countries that offer this program, allowing                       businesses to claim a refund on taxes paid on imported goods. 

 

Prioritize shipping to countries with lower taxes and duties. 

 
Border Security and Transportation Infrastructure
Border security and transportation infrastructure are vital. There are countries whose borders are not safe due to pirate activities or other theft and violent groups. Shipping to these areas can be avoided or done with serious security measures.  
Transportation infrastructure is still a major factor to consider. This includes seaports, airports, road networks, and rail networks. Poor transportation infrastructure will affect shipment and transit time negatively. These factors must be well thought out before shipping. 
Factors to Consider when Selecting a Cross-Border Shipping Provider
There are several cross-border shipping providers but not all of them can guarantee top-quality shipping services. However, there are several factors that can give you an idea of the best provider for your cross-border shipping needs. 
Experience is an indisputable factor, as it is risky to employ the help of novices or newcomers. Cross-border shipping providers that have been in the industry for several years should have the expertise for efficient shipping. By virtue of experience, the shipping providers will be able to spot challenges and have clear strategies to overcome these challenges.  
An experienced cross-border shipping provider will offer 
Efficient shipping solutions

 

Guidance through shipping dynamics

 

Smooth handling of customs clearance
This refers to the areas where the shipping providers can reach and deliver goods. It includes the countries where the shipping provider has its links and transport equipment, and also their well-established networks and global coverage. The providers with these features will be able to efficiently ship goods to any country in the world.  
Technology and Track Record
Technology has positively affected cross-border shipping. It has contributed in the following ways: 
Route optimization to identify the best route for shipment.

 

Improved tracking and visibility so the state and location of goods can be known while in transit.

 

Warehouse Management System to monitor and streamline storage and fulfillment processes.

 

The overall efficiency of supply chain management and planning.

 
This is why, it is best to consider a shipping service provider with strong technological implementation in its processes. 
The track record is yet another vital factor, as it shows how the shipping provider has performed with previous shipping projects. This will give a view of the provider's efficiency in real and practical operations. 
Overcoming Challenges in Cross-Border Shipping
Custom Compliance and Documentation Challenges
Custom compliance and documentation are an elaborate process that demands attention, deep knowledge, and accuracy. In the absence of these characteristics, this can pose several challenges in the industry.  
Documentation Accuracy:

There are several documents to process for international shipping.                   Ensuring that each of them are accurate is challenging, especially when there are large volumes of           deals.

 

Proper interpretation:

Custom rules differ depending on the country, which makes the interpretation       complex. It gets more challenging when there is frequent change in them.

 
Strategies to overcome these challenges include, 
Establish partnerships with custom brokers, since they are professionals having deep understanding         of customs and regulations.

 

Employ technology, such as Customs Management Software to eliminate errors during                                 documentation.

 

Establish a strong relationship with carriers and forwarders to bolster communication. This will help           you stay updated with changes in the regulations and system.
Border Delay and Transportation Challenges
Situations like custom clearance, security checks, weather, and poor transportation measures can cause border delays. Therefore, the best way to overcome this challenge is to take proactive measures that can mitigate the possible factors. 
Partnership with custom brokers and leveraging technology will help resolve border delay issues.

 

An efficient shipping plan can help resolve the issue of weather, except if it happens suddenly.

 

Improving truck availability will boost capacity and ensure goods are moved seamlessly.
Language and Cultural Differences
Cross-border shipping means a business will interact with multiple markets where people speak different languages and have different cultures. This proves to be a major concern as key players may not be able to understand each other. Language and cultural differences can lead to the following: 
Misunderstandings and errors when communicating.

 

Difficulty with custom clearance, as carriers and customs officers may speak different languages.

 

Difficulty with negotiations and dispute resolution.

 
Some tips to resolve this issue include, 
Leverage technological solutions, like apps for translation and interpretation.

 

Employ professional translators to help with important talks and processes, or negotiations.
Al Sharqi is an ideal cross-border shipping service provider. We have all it takes to take your goods into the global market to create and satisfy your customers.  
Here are further reasons why we fit in perfectly: 
We have several years of experience in every step of the supply chain. 

 

We have a global network that will ease product movement into global markets.

 

We do not work without technology as we implement advanced solutions to streamline processes.

 

We have a proven track record and can guarantee you top-quality service.

 

We offer reasonable and competitive prices.

 
Cross-border shipping services provide businesses with a platform to expand and reach newer markets, which is important for profit and business growth. However, cross-border shipping services become more effective when their operating principles are followed. This involves adherence to customs regulations, documentation, and tariffs. An efficient service provider can help streamline the process and improve your cross-border shipping experience by employing the strategies outlined in this post.
Frequently Asked Questions
Cross-border shipping involves the transportation of goods from one country to another. It is one of the means of establishing international trade. 
You can get the following benefits with cross-border shipping: 
It provides access to new markets as businesses can go beyond their local markets.

 

It increases customer base, which in turn increases profit margin.

 

It boosts international trade and relationships.

 

It helps with cost savings and competitive pricing. 

 
Ensure you understand the customs regulations and try to stay updated in case of changes.

 

Employ the help of professionals, such as customs brokers.

 

Employ technological solutions, such as Custom Management Software to help make accurate documentation. 

 

Provide accurate information to carriers for proper documentation.

 
Our customer service team is happy to assist you with planing your next booking.