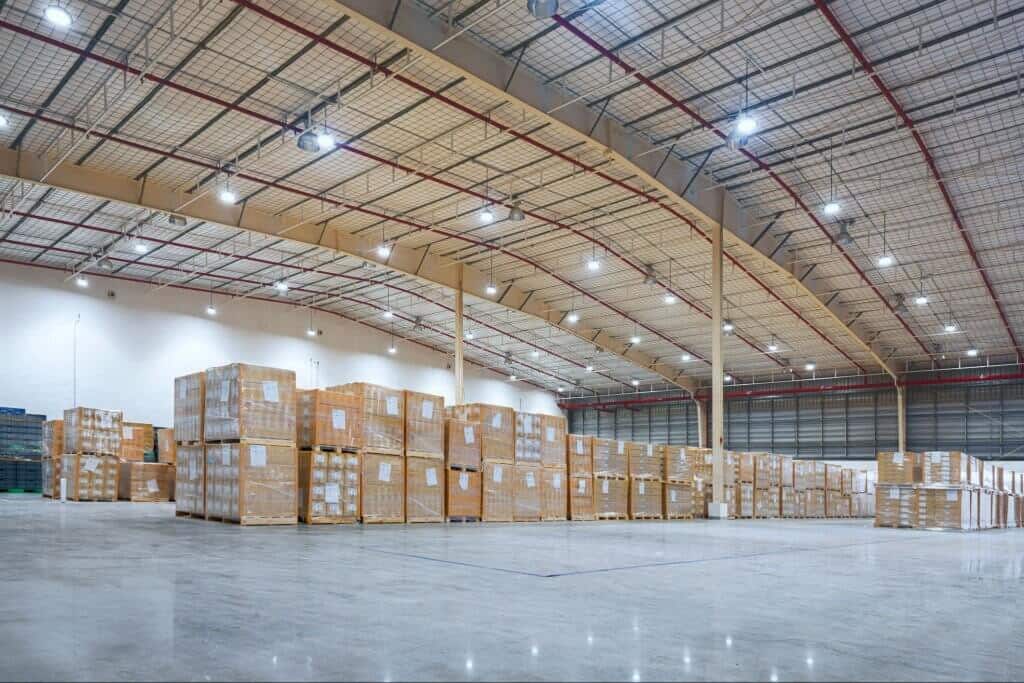 Things You Must Know About Bonded and Non-Bonded Warehouse
According to Mordor Intelligent, The United Arab Emirates has the highest eCommerce growth rate for the period 2015 to 2020, with a 44% increase.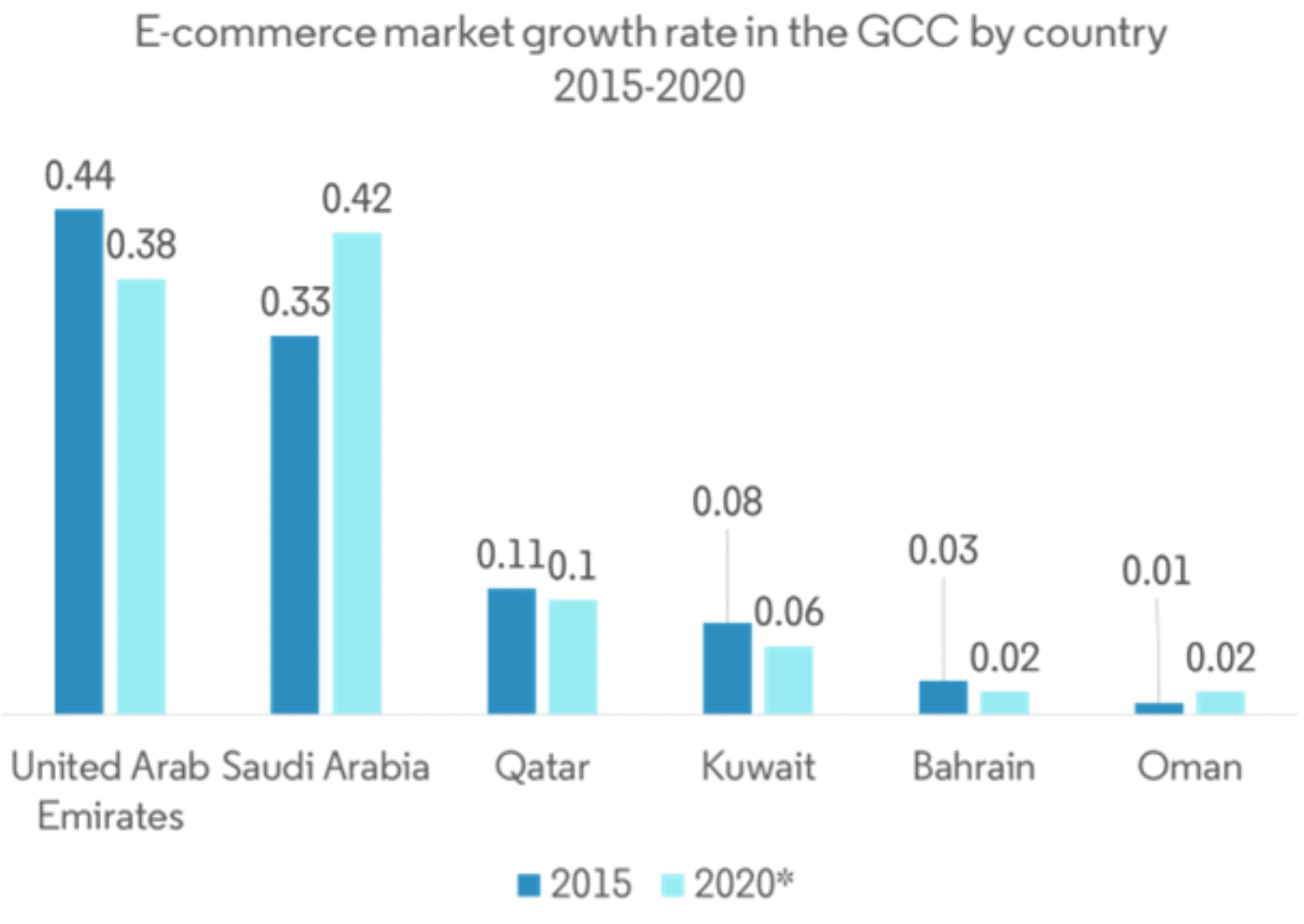 To optimize the supply chain in eCommerce; warehousing is critical for organizations of all sizes in the future, so is the understanding of its types.  
The warehouse is the facility that allows you to store the goods from suppliers, production centers, or sales. The storage is equipped with multiple management tools and staff members to balance the supply chain and handle the process efficiently.   
Some people may refer to the process as warehousing. It is the process of storing products or items in order to distribute or sell them later. In short, it is the ultimate way to optimize the supply chain. Businesses can have their own warehouse facility, but with increasing online businesses, it is not always possible. Therefore, organizations opt for outsourcing warehouses.  
However, there are a few types of warehouses, and you need their understanding before hiring one.   
Bonded warehouses, for example, can help with cross-border eCommerce, especially when it comes to duty payments. It's when the importer doesn't pay the duty until the item is taken out of storage. 

 

The non-bonded warehouse operates on a different paradigm than the bonded warehouse, and duties are already paid here.

 
So, we will dive into the details of each type of warehouse, but before we move any further, we must understand the importance of warehouses in the Supply chain.  
Importance of warehouses in the Supply chain
The purpose of supply chain management is to ensure a continuous flow of commodities from the collecting of raw materials through the distribution of the finished product. When it comes to keeping track of all the moving components, warehousing is crucial to the supply chain's efficiency. 
AND the role warehouse plays are: 
Reduce the cost of manufacturing, shipping, and distribution.

 

Maintain a steady supply of supplies and materials to meet client demands and keep manufacturing going.

 

Preserve and protect raw resources from loss and harm.

 
What are bonded and non-bonded warehouses? 
When it comes to warehousing and logistics, there are two basic options: bonded warehouses and non-bonded warehouses. What distinguishes them? 
A bonded warehouse is a type of storage facility where imported items can be kept while customs charges are paid. Corporations are granted bonds when they rent space from the government to assure they will not lose money when their products are distributed.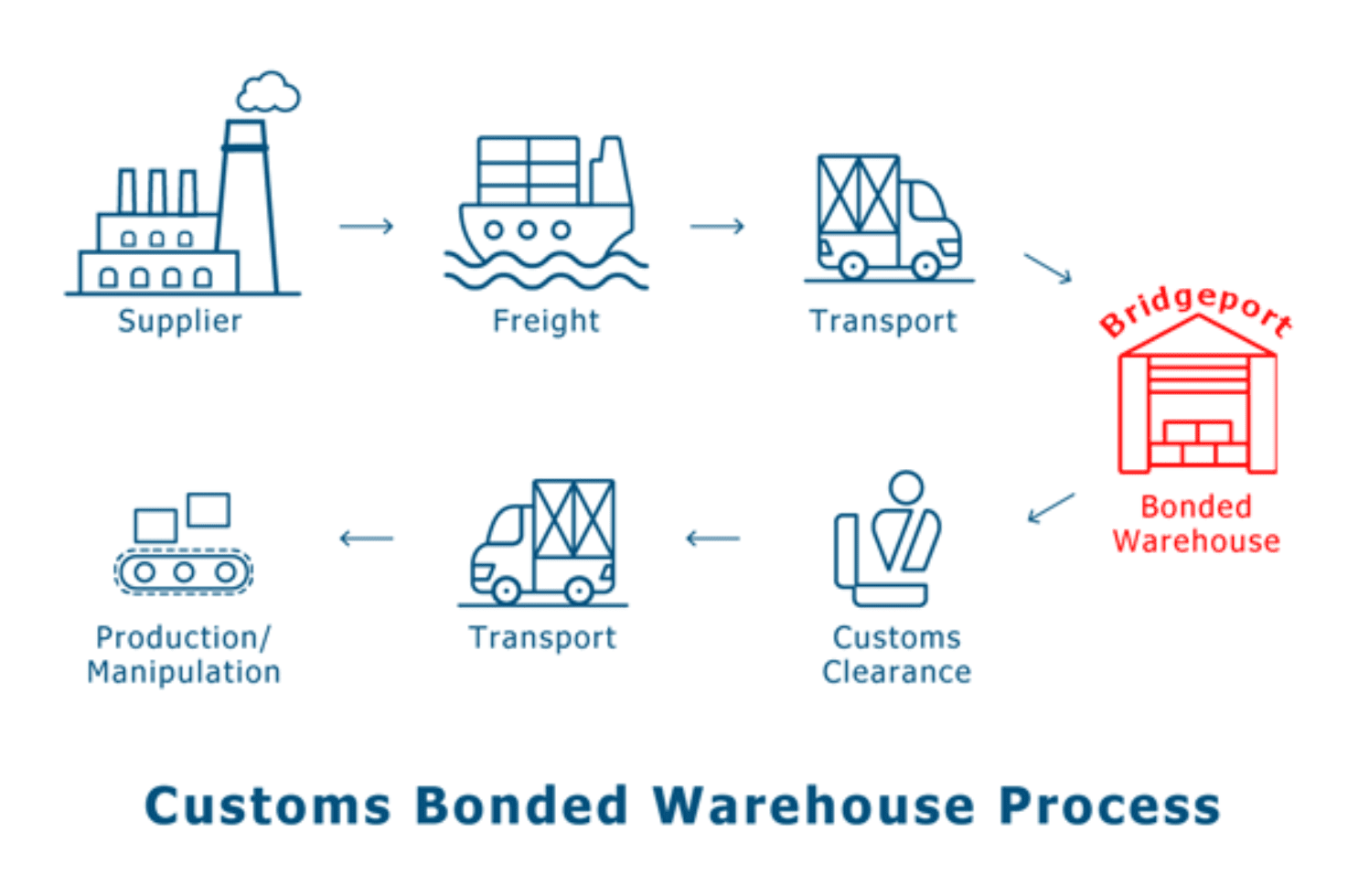 3 types of Bonded Warehouses    
Below are the 3 main types of Bonded Warehouses. Let's go into the detail. 
Certain procedures, such as load securing or separation, packaging, consolidating, classifying, and maintaining products, can be performed in bonded warehouses by commodity owners. Goods can be transported and shipped back and forth between bonded warehouses, as well as between bonded warehouses and borders. 
Port Centric Warehouse or Container Freight Stations (CFS)   
When good owners don't have enough products to fill a full container, CFS is commonly utilized. Packaging, repackaging, organizing, and rearranging items for export are all services provided by CFS. CFS also has a collection station where items are held until import-export procedures are completed (if necessary), after which they are divided or consolidated into the same container for export. 
A tax suspension warehouse's principal purpose is to hold raw materials and imported supplies that are subject to excise duty (Article 4 Law No. 54/2014/QH13). 
This might create a major conflict in understanding as it sounds similar to distribution centers. Below are a few factors for major difference understanding.  
Warehouses are used primarily for storing items, whereas distribution centers provide services such as transportation, cross-docking, packaging, processing, and distributing goods to customers, among other things. 
They can also be used to safely store forbidden items while paperwork is being completed. A bonded warehouse can also store products for extended periods. Goods are typically held for longer periods in warehouses than in distribution centers, resulting in a lower flow velocity in warehouses than in distribution centers. 
Goods are typically held for longer periods in warehouses than in distribution centers, resulting in a lower flow velocity in warehouses than in distribution centers. 
While most warehouses do not provide value-added services, distribution centers primarily serve both internal and external clients. 
While you have an understanding of the bonded warehouse, it brings us to the question below: 
Is Free Trading Zone (FTZ) is different from Bonded warehouses? 
A Free Zone warehouse has the same function as Bonded Warehouse since it is located inside the free zone where no duty and tax are applicable .
A bonded warehouse, on the other hand, has a bond that is immediately deposited with customs, is renewed and audited every year, and is location agnostic. 
A free trade zone (FTZ) offers a more flexible schedule for the smoother operation of these commodities without the need to pay duty or tax. As a result, there is no set period. 
A non-bonded warehouse is a location where products that have previously paid duty can be stored. Unlike bonded warehouses, they do not have a deferred payment plan. These warehouses are under the control of the port authorities, not the customs authorities. 
Importers choose a non-bonded warehouse over a bonded warehouse since they plan to use the goods in domestic markets instead of re-exporting them. 
What is the difference between Bonded and a Non-Bonded warehouse? 
In contrast to a bonded warehouse, a non-bonded warehouse is a location where the duty has already been paid. They also don't have a deferred payment plan that is handled by port personnel rather than customs.
Bonded warehouses allow you to retain prohibited goods for as long as you need them while still providing the cargo with all of the necessary storage conditions. Non-bonded warehouses, on the other hand, have severe time limits when it comes to storing such items.
The benefit of Bonded Facilities helps both financially and operationally
They can be convinced that their goods will be properly cared for and delivered to their customers in a safe and legal manner. In addition, all commodities stored in such warehouses are fully documented, secured, and subject to customs regulations. 
However, these aren't the only advantages of using this type of storage. 
Marketing at the local and regional levels is more efficient.

 

The amount of double handling has been reduced.

 

Customs duties have been deferred to a need-to-know basis.

 

Product reworking, bundling, and repackaging opportunities have been maximized.

 

Outside of the free zone and closer to the market are bonded warehousing locations.

 
This article is all about getting to know the difference between a bonded warehouse and a non-bonded warehouse. However, the final decision is based on the nature of your organization and its storage and supply chain management needs. We recommend employing a bonded warehouse for specific products. Deferred payments on such products mean that no tax is due until the goods are sold, which can help a company's cash flow greatly. In many circumstances, this might be anything from 25% to 33% of the initial cost of imported items. Finally, you have the final say because no one knows your business better than you. 
Our customer service team is happy to assist you with planing your next booking.