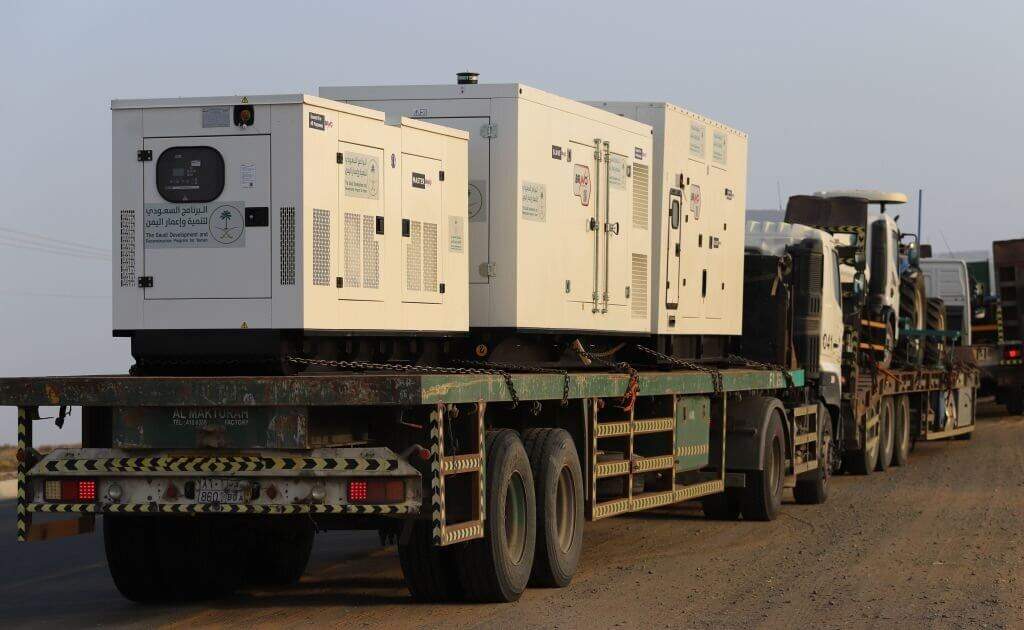 Overland Transportation Border Charges across UAE
By 2021, the UAE's logistics sector has almost contributed 8% of the country's GDP, up from 5.4% currently. Dubai started the initiatives just to help with the development of its infrastructure and technology. The initiatives are to accomplish a well-integrated freight transport system and great logistics infrastructure just to improve the ever-growing e-commerce market. 
So, if you are hiring a third party for transportation services, you must know whether or not they have right knowledge about the cross-border transportation document requirements and charges or not. It is a necessity and very helpful to save you from any unfortunate event. With this article, we can discuss all we need to know about the coverage of transportation, any border charges including the required documents. So, let's start! 
GCC Cross Border Transportation Coverage
UAE is the optimum place on the global trade map that covers most trading borders centers even between Africa and Asia. Since the market is growing, so is the logistics and shipment business. So, GCC cross-border transportation services are available in all of the UAE's major states and countries, as well as across. If you are a logistics manager, you must know where your trucks can go and what paperwork or documentation your drivers will need to get through.  
The area that falls under the GCC covers the following UAE states. 
Saudi Arabia  

 

Oman  

 

Kuwait  

 

Bahrain  

 

Qatar 

 
If you're looking for international shipping beyond the middle east, you will find these areas to cover cross the border and require documents accordingly. 
Further to the Middle East   
Egypt  

 

Iraq  

 

Syria  

 

Turkey  

 

Jordan  

 

Israel  

 
What are the checkpoints / Borders charges across GCC  ?
If you're shipping goods across the GCC border, you'll need to understand the customs clearance process as well as each country's border charges and taxes. While customs clearance procedures vary by location in Oman, Qatar, Jordan, and Saudi Arabia, some costs, such as departure passes and clearance fees, are the same.
Most shipping companies who carry merchandise frequently on a specific cross-border route are aware of these border charges and other expenditures and are willing to pay them. However, there are several instances where they will not. As a result, both individual truck drivers and shipping companies should clarify in their price talks whether or not such border taxes are covered by the shipper. Keep in mind that your route may take you through many country borders, resulting in multiple border costs both to and from the shipping destination.
However, to make it a bit clear for you, we have added the table about the border charges across the GCC along with the checkpoints.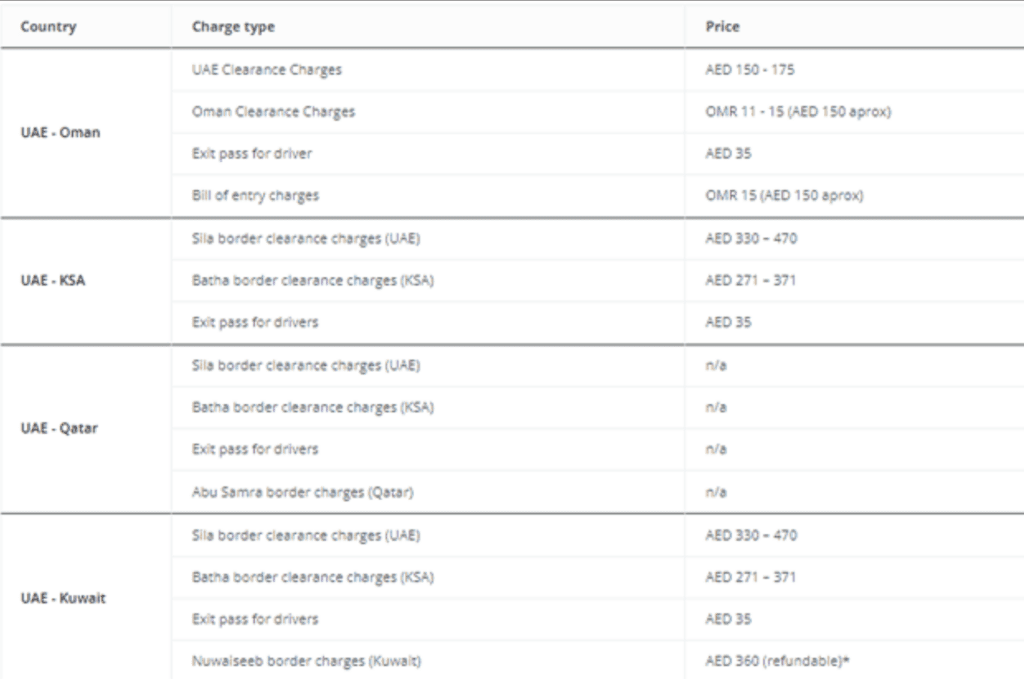 Yes, the above table changes with the passage of time. Still, to stay current, you must verify it with the government's new policies and modifications on a regular basis. 
What are the Customs Procedures and Documents for border Clearance from UAE?  
International shipping gives every business fresh prospects, thrilling growth, and improved possibilities. In short, you must make sure that you have all the knowledge on the export and import policies and standards, along with the necessary shipping documentation. 
International trade is dependent on precise and complete paperwork. It needs to comply with the standards and rules established by both the origin and destination countries. It is significant to be aware of everything about your shipment, your company, and why the parcel is being shipped. 
Your package's fate is determined by your shipping documentation, and if it isn't completed correctly, your shipment may be delayed or held at customs. 
So, you can go through the documents below that you need to make a shipment go without a hassle: 
x Original BL + Copy  

 

3x Original Invoice on Shipper's Letterhead with stamp & signature  

 

3x Original Packing list on shipper's letterhead with stamp & signature  

 

2x Original Certificate of Origin  

 

2x Original Phytosanitary – Food Related  

 

2x Original Health Certificate – Food Related  

 

2x Original Certificate of Analysis – Food Related  

 
You may find the above list a little short and also have a problem getting it right if you are not in the shipping business for some time.  
So, to make it a bit easy for you, we will go through the detailed list of documents that cover everything that you must have before crossing the border. 
What are the Customs Procedures and Documents for border Clearance from UAE?  
A UAE-based company (consignee/agent) needs to get a delivery order from the Shipping Agent. Then they need to provide the following standard trade documents in their original form in order to make import successful: 
A commercial invoice form the exporting company to the importer, detailing the quantity, description, and total value of each item imported.

 

Certificate of origin that specifies the country of origin and has been certified by the Chamber of Commerce in that country.

 

Each item's weight, packaging method, and HS code are included in the detailed packing list.

 

If you're bringing in restricted or duty-free items, you'll need import authorization from the appropriate authorities.

 

A bill of entry is also known as an airway bill.

 

In the case of the food items, you will also need special certificates.

 

Original health certificate from the exporting country's appropriate government agency attesting to the product's suitability for human consumption.

 

For meat and poultry products, the original Halal slaughter certificate is required.

 
Many firms that need to move their goods throughout the UAE or to other GCC nations have a hurdle due to a large number of existing transportation providers in Dubai. Choosing the best shipping provider is critical to a company's success. As a result, how do you choose a transportation partner you can trust, who fits your needs, and, ideally, assists you in growing your business? You should, after all, do your homework.  
That involves doing your homework, getting suggestions, looking over the companies' websites, reading customer reviews, keeping track of their track record for things like timeliness, consistency, and cost-effectiveness, and asking the correct questions. Moreover, do not miss any details about the coverage, documents, and any detail for custom procedures. 
Our customer service team is happy to assist you with planing your next booking.