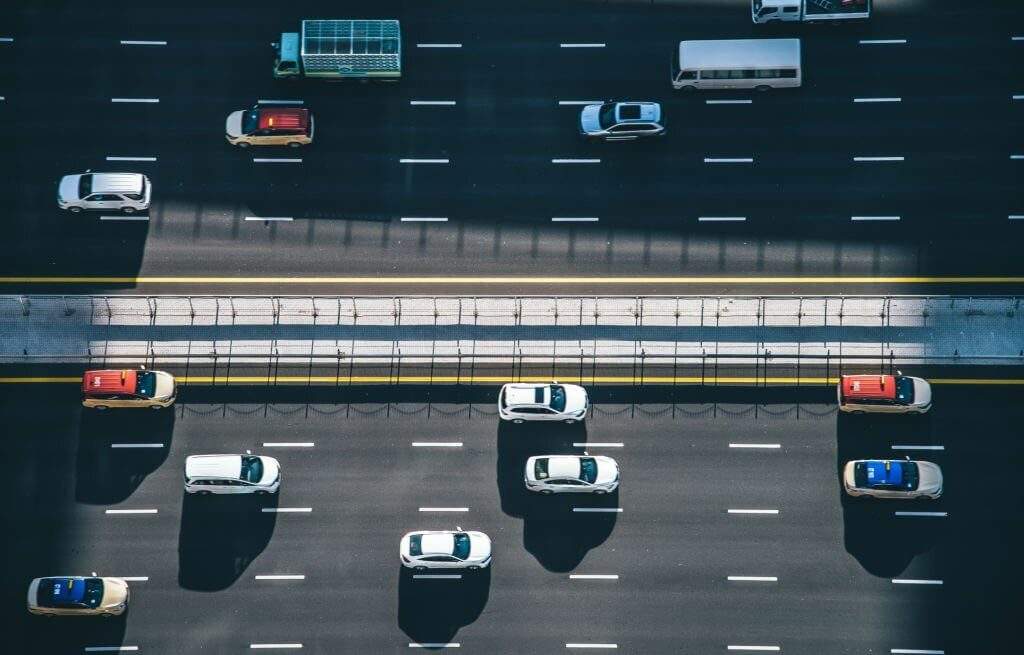 Deep Dive into Road Transportation within UAE and Across GCC
The United Arab Emirates, particularly Dubai, is known for its world-class amenities, as well as for being a place where new chances and cultural variety abound. As good as it is, several other factors contribute to the UAE's attractiveness to business owners, and one of them is the world class infrastructure within transportation and logistics.  
The preliminary estimated value of the emirate of Abu Dhabi's gross domestic product (GDP) in 2019 was roughly 26 billion United Arab Emirates dirhams, thanks to transportation and storage. 
Any merchant industry that requires logistics has its specific needs for road transportation, and UAE's roads are making it possible in every way.  
The UAE is ranked 7th in the world in terms of road quality, according to the World Economic Forum's Global Competitiveness Report. This is why the UAE's supply chain and logistics are performing so well. 
Because of the well-developed infrastructure and rules of road transportation facilities in the UAE, you will never have to worry about it. 
Introduction about Road Transportation in UAE 
Transportation is a necessity for any kind of business that involves warehouse stocks and e-commerce retailing. From storing the items to the shipments, each and every process requires smooth operation throughout. Otherwise, it directly affects customer service.  
Considering this, UAE has set an example in Road transportation through smart buses, trains, and even taxis for mobility. While you're in Dubai, Abu Dhabi, or Oman, you will always find it easy to travel around. Moreover, road transportation also plays a better role in effective logistics, transfer of goods for retailers through heavy trucks, etc. All of it ultimately helps the UAE in sustainable progress. Better road transportation means sustainable progress not only for the UAE but the businesses too.   
As a courier service or supply chain leader, you must be aware of the available services and know all about the types of transportation, too. Before you hire a service, let us take you through the two major types of transportation and their further kinds, too. All of the services are also available at Al Sharqi. 
Domestic transportation is the transfer of goods by road or by air within the same territory or Country. At Al Sharqi, we place high importance on transportation and storage operations in order to meet our clients' growing demands. Domestic transportation has been added to our list of specialties. 
Domestic transportation covers various other services, too, that includes.   
Container transportation is the one with special types of fleets to transfer goods. Frequent shippers rely on 3PLs (third-party logistics companies) like Al Sharqi to coordinate shipping with the carrier(s) that offer the greatest rate and service combination.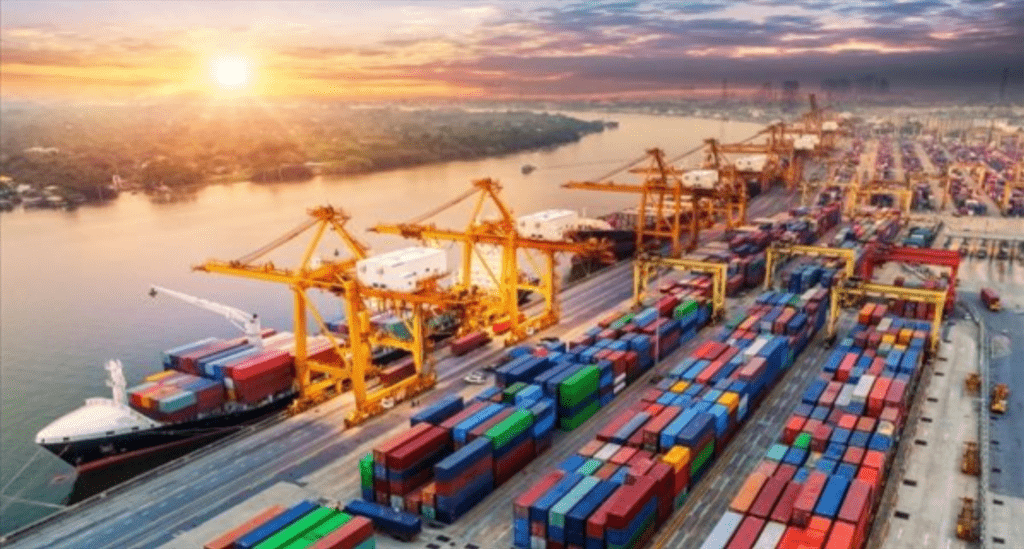 Distribution & Fulfillment Transportation 
A fulfillment center is a facility that provides third-party logistics (3PL) services. For an eCommerce merchant, receives, processes, and fulfills customer orders. 
In contrast, a distribution center is a facility that receives, temporarily stores, and distributes items in accordance with orders as they come in. 
The following kinds of transportation are used by both types of warehouses. 
In most cases, FTL shipping is a direct shipment. FTL transportation brings products to their destination rapidly since the products are only loaded and unloaded once. There are no transfers or stops. 
LTL shipping is perfect for businesses (particularly small and medium-sized businesses) that send items on a regular basis but don't always have enough inventory to fill an entire vehicle. It assists you in avoiding overpaying for the smaller shipments you send. LTL routes are usually organized as a hub and spoke model, with terminals strategically situated throughout direct service areas. 
Smaller products that can be moved quickly and easily are suitable for parcel shipment. In general, anything that qualifies for package shipping must meet the following domestic transportation requirements. 
Any Packages fall under the weight of 150 lbs.

 

Packages with a total length of fewer than 165 inches are allowed.

 

Packages up to 108 inches long are available. They can't have a girth of more than 67 inches if they're 108 inches long.

 

Specialized Road Transport vehicles 

 
To carry out all of the above-mentioned services for domestic transportation and shipping services, Al Sharqi is offering the following types of fleet. 
Flatbed Trailer 12&15 Meters   

 

Box Dry Trailer 12&15 Meters 

 

Reefer (Temperature Control + Or – Degree Celsius) Using Fresh and Frozen Commodity 

 

Curtainside & Canvas Trailer 

 

Flexi or Skeleton Trailers for 20Ft,40Ft,45Ft Container 

 

Lowbed Trailers 

 

Tipper 3 Axle (45 CBM Rear Open) 

 

Tanker Trailer 

 

Car carrier Trailers 

 

1-3-5-7-10 Ton Pickups. 

 
Cross Border Transportation  
Do you have shipments for other countries? You can hire Al Sharqi for the Cross-border transportation services. It refers to the activities, facilities, and movements that facilitate the movement of people and goods across international borders.
Even if markets are connected by land, the free trade movement accelerates the elimination and reduction of numerous barriers as part of economic globalization. However, establishing a borderless supply chain does not get any easier. It is vital to build ideal transportation models and have them evolve regularly in order to ensure steady operations, paying particular attention to the newest customs and traffic rules, as well as local road and traffic circumstances.
We work closely with local workers and partners at Al Sharqi to ensure that we always provide high-quality cross-border transportation services.
Similar to domestic transportation, cross-border transportation also has the types FTL (full-truckload) and LTL (less-truckload).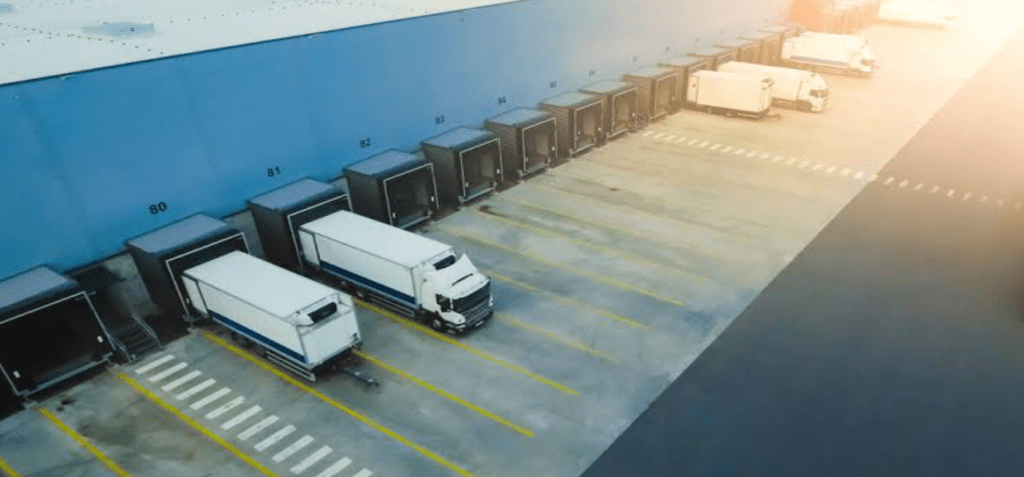 You can profit from economies of scale and productivity when your shipments are large enough to fill the entire vehicle. By skipping goods processing en route and delivering directly to the end destination, you can cut down on travel time and this FTL.   
Take advantage of the cost-effective transportation of relatively modest freight for a fraction of the price of hiring a complete truck for a single consignment. By arranging shipments with the fewest number of handling units possible, you can save money on handling and reduce the chance of damage during transit. 
Types of transportation for different consumers 
Within all the major types, business owners benefit from the amazing types of transportation services such as: 
Dedicated transportation (shortest transit time in days)
This considers as a premium option for people who need predictable transit time at a competitive price.  
Groupage transportation (predefined transit time)
This is for the customers who have limited goods to transfer and are looking for the groupage economy service. The service is utilized as a shared space instead of a full truckload and dedicated service. 
Special Deliveries (shortest transit time, especially for quick deliveries on the weekend) 
Customers with regency and critical deliveries prefer special deliveries as it is fast-tracked and given a personal touch till it reaches the final destination. 
Customers looking for easy and convenient shipping can easily benefit from these various types of delivery and shipping options. As a logistic leader or business owner, you must understand all the road transportation types within UAE and across GCC. And hopefully, the article was quite a guide for you. Having expertise in road transportation services, Al Sharqi understands the challenges of transportation and logistics as a leading services provider for shipping and warehousing; therefore, with Al Sharqi, you can optimize your supply chain with confidence. 
Our customer service team is happy to assist you with planing your next booking.