Sierra Leone Waiver ECTN Certificate Services
Waiver Requirements For SIERRA LEONE / E​CTN
An ECTN (Electronic Cargo Tracking Note) certificate is required for all shipments going to Sierra Leone.
Shipping Ports in Sierra Leone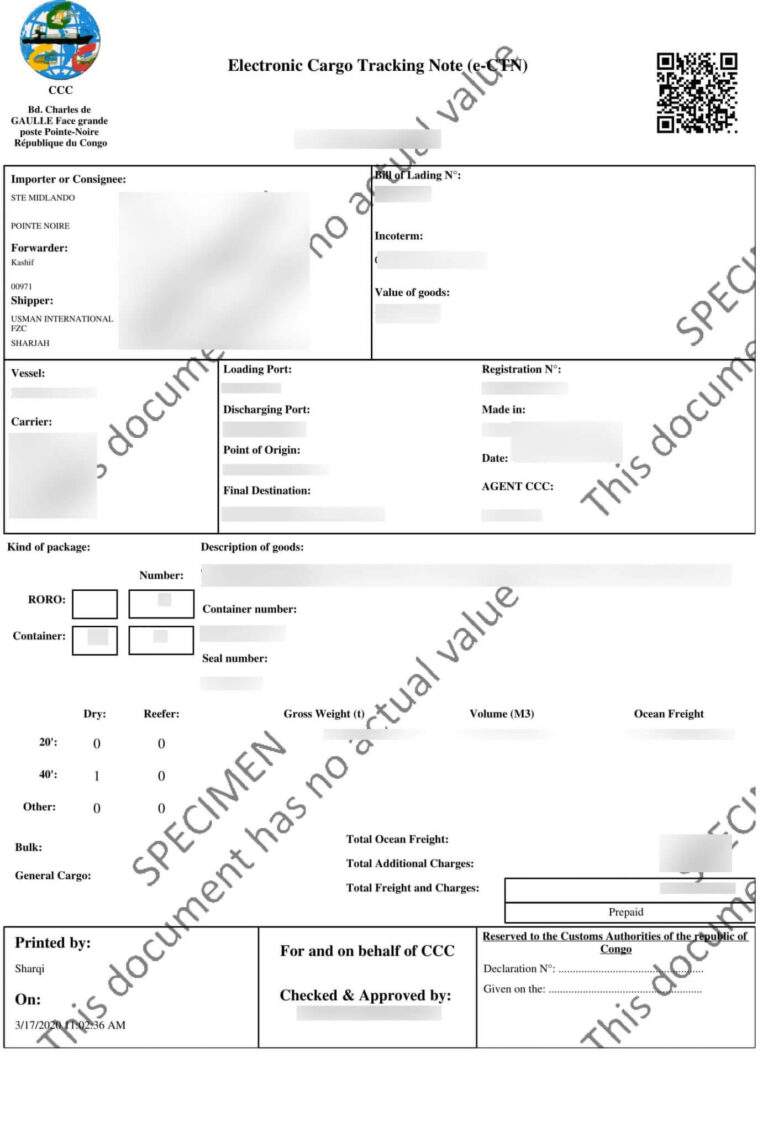 Pre-Shipment Inspection for Sierra Leone
Information and documents required for creating an ECTN Certificate
Shipping Goods Exempted from Sierra Leone ECTN Certificate
Prohibited Goods for Import to Sierra Leone 
Restrictive Goods Shipping to Sierra Leone 
Charges for Sierra Leone ECTN Certificate
For creating an ECTN certificate for Sierra Leone, different rates are applicable. This depends on the Port of Loading and type of shipment, like LCL,  FCL,  Breakbulk or RORO.
Additional Information about the ECTN 
We are not able to create a CTN number for Sierra Leone on forehand. Currently it is not possible to create a draft CTN! Right after creation of the CTN document it will be submitted for validation. Although it is not mandatory to mention a CTN number for Sierra Leone on the Master Bill of Lading, the policy of each Shipping line can be different. Please contact your Shipping line to verify if a CTN number is required. The CTN number will be provided after validation.