Burundi Waiver ECTN Certificate Services
Waiver Requirements For Burundi / ECTN
Burundi customs now requires an Electronic Cargo Tracking Note (ECTN) on cargo transported to the country. The ECTN is required for all consignments and must be issued at the Port of Loading (POL).
An ECTN is required for all transit cargo with ports of discharge (POD) in Burundi, either via Dar Es Salaam and must be produced for cargo to clear customs.
Shipping Ports in Burundi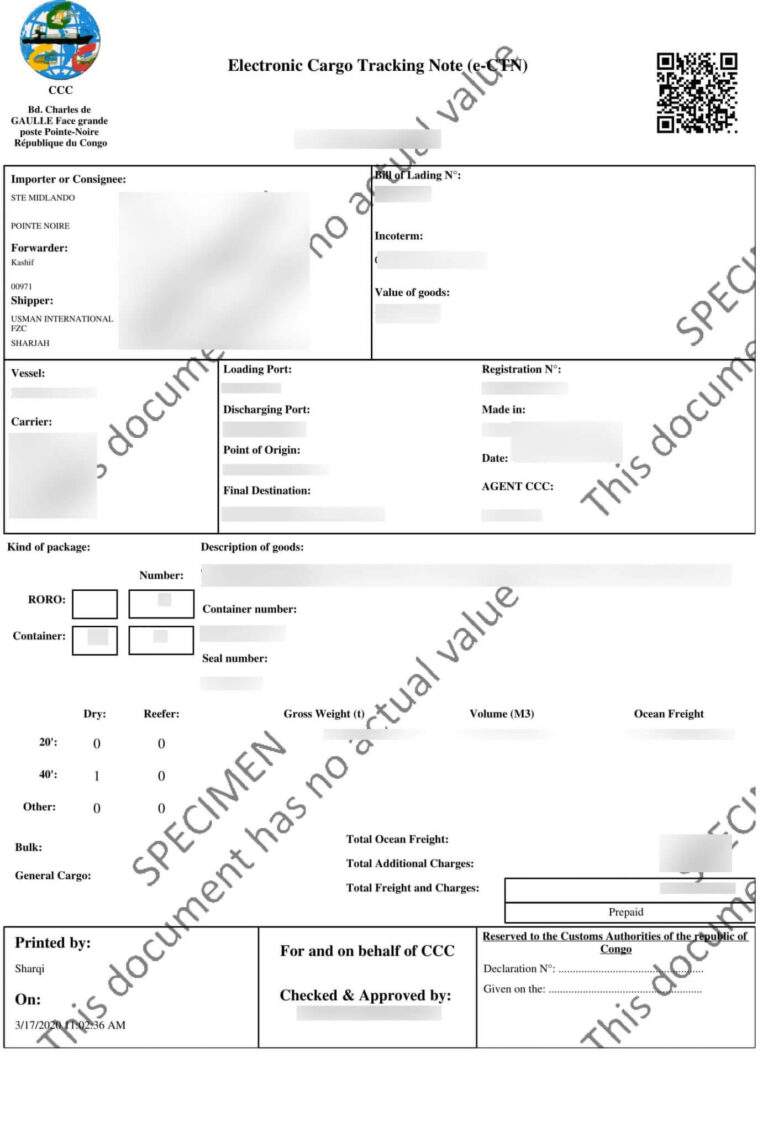 To know more about Shipping through the Port Dar Es Salaam to above ports into Burundi – contact us directly
Pre-Shipment Inspection for Burundi
All imports to Burundi require a Declaration of Intention of Import (DII), the inspection must be carried out at the country of origin in order to clear Burundi customs. Pre-shipment Inspections (PSI) are required to ensure all regulated imports comply with approved Burundi Standards, PSI are mandated by the Ministry of Finance and Economic Development Planning and supervised by the Bureau Burundais de Normalisation (BBN).
Part shipments require a PSI if the total order exceeds minimum values listed below.
Minimum Value for Pre-shipment Inspection:
USD5000 – CFR Burundi

USD3000 – CFR for chemicals, pharmaceutical products / rags and foodstuffs
Information and documents required for creating an ECTN Certificate
Shipping Goods Exempted from Burundi ECTN Certificate
Shipping Goods Exempted from Burundi ECTN Certificate
Restrictive Goods Shipping to Burundi
Charges for Burundi ECTN Certificate
For creating an ECTN certificate for Burundi different rates are applicable. This depends on the Port of Loading and type of shipment, like LCL,  FCL,  Breakbulk or RORO.