Maersk's Most Valuable Partner 2022 – Al Sharqi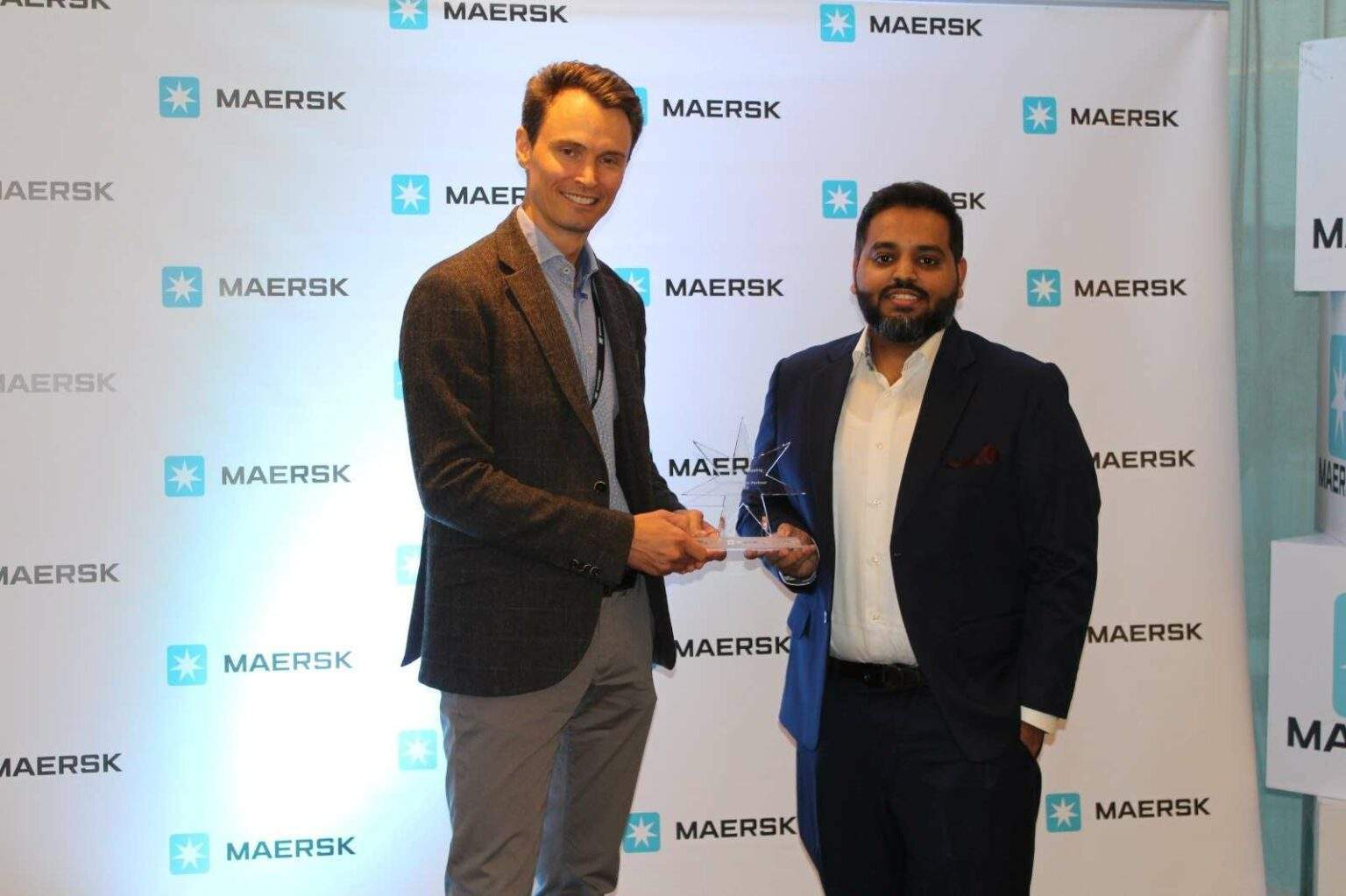 Al Sharqi named as the Maersk Line UAE Most Valuable Partner 2022
Dubai, UAE: On 12th of April 2023, Al Sharqi Shipping, a leading logistics company in the UAE, was awarded 'Maersk Most Valuable Partner in 2022' at the Iftar feast celebration.The exclusive invite-only event took place at Sheraton Grand Hotel, Dubai, UAE, which was attended by senior leadership team of Maersk line and a selected few freight forwarders from the region.
The prestigious award was handed over by Christopher Cook, Managing Director Maersk Line (UAE, Oman,  & Qatar) to Asif Rafiq, Chief Operating Officer (COO), who was representing Al Sharqi Shipping at the event. 
Upon receiving the award, Asif Rafiq thanked Maersk Line Dubai on receiving and being recognized with awards for two consecutive years now, he mentioned "This recognition is a tremendous boost for the entire team at Al Sharqi Shipping serving as both appreciation for our efforts thus far and an encouragement to exceed expectations in the years to come, in our ongoing commitment to providing top-quality services to our clients." 
He further added: 
"Although the industry is facing some volatility in demand and supply in the years to come. Along with the existential issue of traditional players, who are trying to being relevant in todays time ; however, I am 100% positive that our team can tackle the challenges and came out even stronger and refreshed."   
Since its inception in 1989, Al Sharqi Shipping has aimed to be 'more' than just a freight forwarder. Today, it has evolved into an industry leading full end-to-end logistics service provider, becoming one-stop-shop for all your logistics needs, including trucking, air and ocean freight, customs brokering, a 3PL with warehousing and 4PL solutions provider.   
Our customer service team is happy to assist you with planing your next booking.