Al Sharqi Shipping using Facebook to enhance efficiency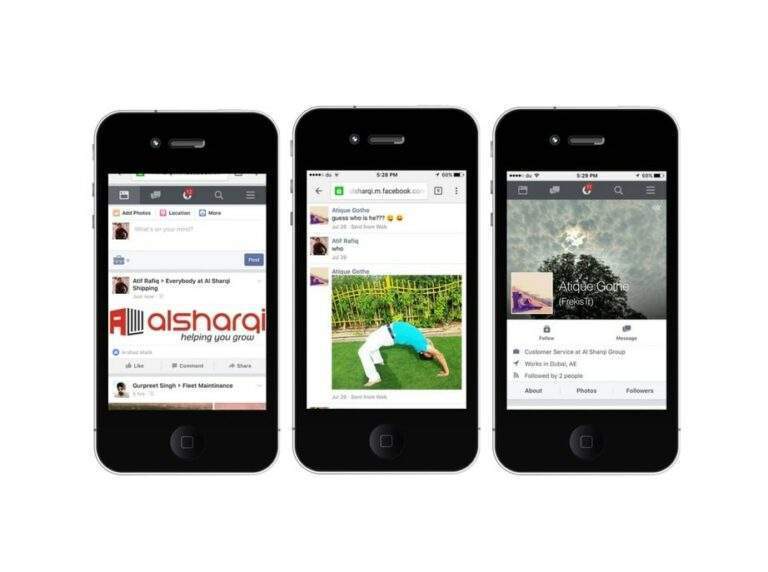 Al Sharqi Shipping, part of Al Sharqi Group, is testing Facebook at Work (Workplace) for Enterprise Management to better integrate the different divisions of its logistics operation. The company wanted to utilize a platform that allows team members to communicate, discuss and solve problems faster and more efficiently while significantly reducing the volume of emails per day.
The 27 year old family business has evolved from their Dos enabled PC and lotus softwares used in operations to cloud computing and mobile technology of today's times. Al Sharqi has a history of using new technologies to improve SLAs and is currently the only logistics company in the region testing Facebook for Work to improve efficiency.
About ITP's ArabianSupplyChain.com
ArabianSupplyChain.com is the new digital destination for Middle East supply chain and logistics professionals, and the home of ITP's industry-leading supply chain publications on the web.
Al Sharqi Shipping, which is an award winning logistics player in the region since 1989. With numerous awards like the Dubai SME 100 , Maersk Platinum award, CMA-CGM Customer award, NYK award this year alone, they are expanding their footprint across Asia and Africa with multiple offices to serve logistics and shipping needs of their customers.
The family business in its 27th year has evolved from a single entrepreneurial venture to a strong regional logistics player covering the entire supply chain with core activities in Freight Management and Freight Forwarding, Customs brokerage and Compliance, and GPS enabled Trucking.
Al Sharqi with a mindset of "Helping you grow" focuses on Technology and collaboration to solve a lot of today's business problems.
Our customer service team is happy to assist you with planing your next booking.