Air Premium Shipment to Dammam Airport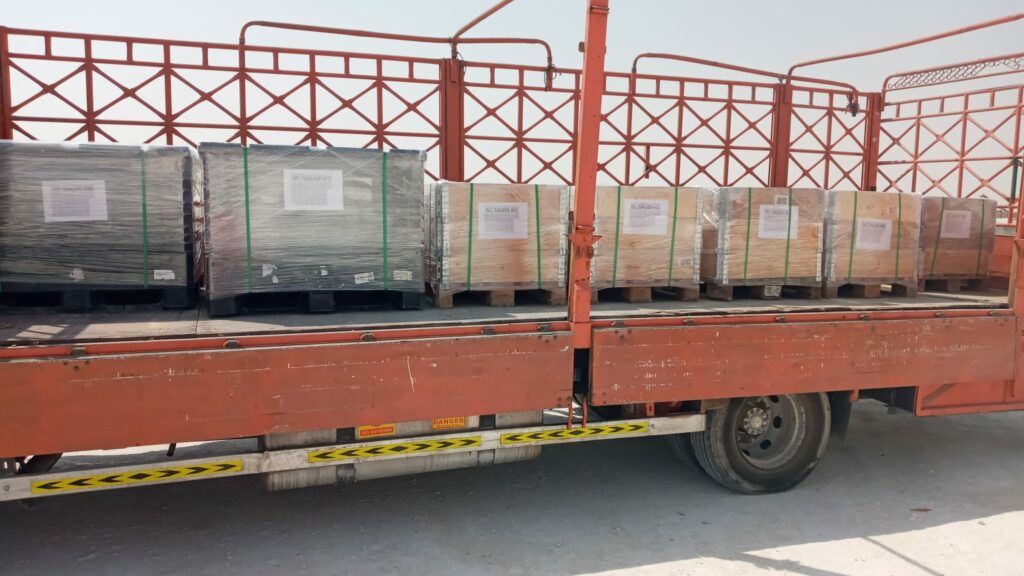 Swift & Cost-Efficient Air Freight Shipment
The case study covers the successful delivery of "Sensitive Industrial Instrument" and palletized shipment from DWC Airport to Dammam Airport. The client requested a cost-effective yet quick delivery solution to complete their shipment. See how Al Sharqi stood up to the challenge and delivered satisfactory results. 
The main customer challenge for the shipment included: 
Handling of the s

ensitive industrial instrument

 

Quick delivery from door to airport

 

Cost-effective yet quick delivery

 

Mainland pick-up in Abu Dhabi

 
The customer reached out to us for a solution that will help them take the shipment from DWC airport to Dammam Airport as quickly as possible while keeping the budget to the lowest.  
The nature of the client's shipment required Al Sharqi's Air Freight Premium, which included, 
Airport-to-airport quick transit time 

 

Daily departure service

 

Cost effective yet fast delivery  

 

Direct routing using daily flights to drive down the cost 

 

2 Closed Box Curtain Trailer and 2 x 10-Ton pick-up to collect and drop-off to Airport Dubai from Abu Dhabi.

 
Our team coordinated and arranged drop off to Dnata Ground Handling team at DXB Airport on a particular time window as per dock booking. 
To meet the customer's requirement for urgent delivery, the geophysical instruments were packed in a total of 7 pallets – 5 pallets with a dimension of 120x80x65 cm and 2 pallets of 120x120x85 cm. The volume of the entire shipment was 6.05 CBM, weighing 9,270.00 kg. We ensured that the client's shipment reached its destination speedily in a most cost-efficient manner.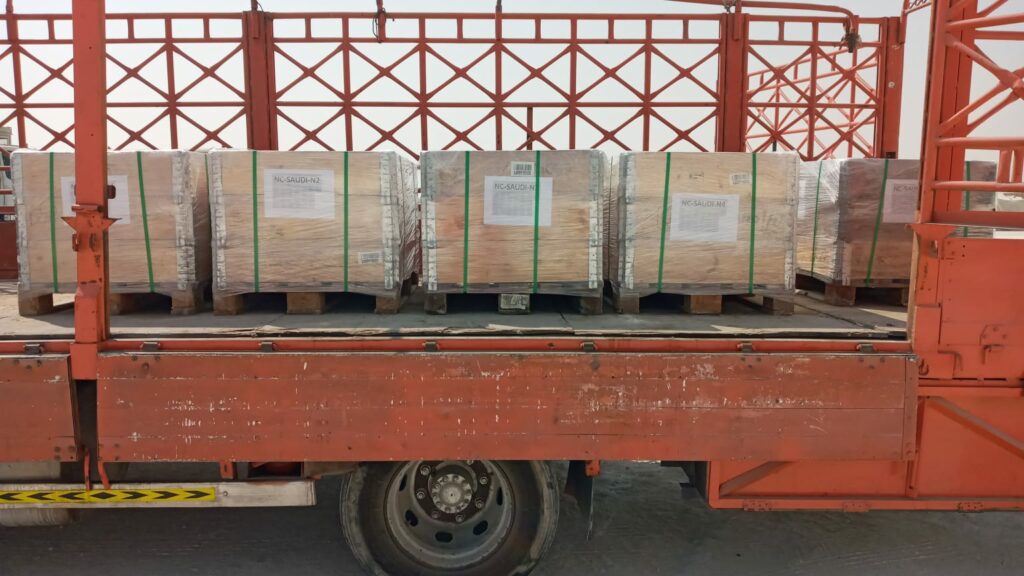 The customer gained the following benefits: 
Transit time of less than 72-120 hours

 

Cost-effective prices

 

Safe handling of Geophysical Instruments

 

Palletization of the shipment

 

2 x 10-Ton pick-up and drop from door to airport

 
With over 30 years of experience in the shipping industry, Al Sharqi provides efficient and affordable air freight services for swift deliveries. When you require rapid transportation of your shipments to their destinations, our Air Premium service is the dependable choice. Offering speedy delivery worldwide within 48-96 hours, it is the perfect solution for managing a lean supply chain and catering to just-in-time goods. Trust Al Sharqi to ensure your shipments reach their target swiftly and reliably. 
Our customer service team is happy to assist you with planing your next booking.