Air Economy Shipment from DXB to Warsaw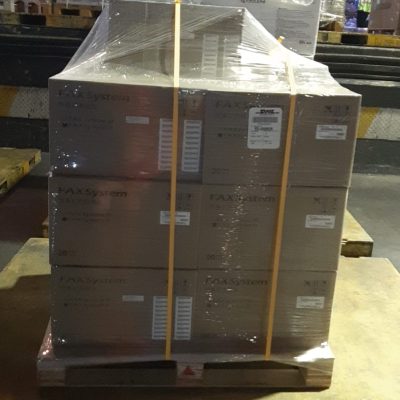 Cost-Effective Air Freight Solutions for Every Timeline
The case study showcases the successful shipment of 119 pallets of Photocopier Machine and Accessories from DXB airport to Warsaw Airport. The customer wanted a cost-effective solution for their shipment. Keep on reading to see how Al Sharqi successfully completed the shipment, while keeping the clients satisfied. 
The client was facing the following challenges: 
Needed quick cargo transportation at the most economical means possible 

 

Safe handling of their high tech and electronics shipment 

 

Mainland pick-up within Dubai City limits

 
The client wanted us to complete their shipment in a most cost-effective manner. See how our team dealt with the challenge successfully.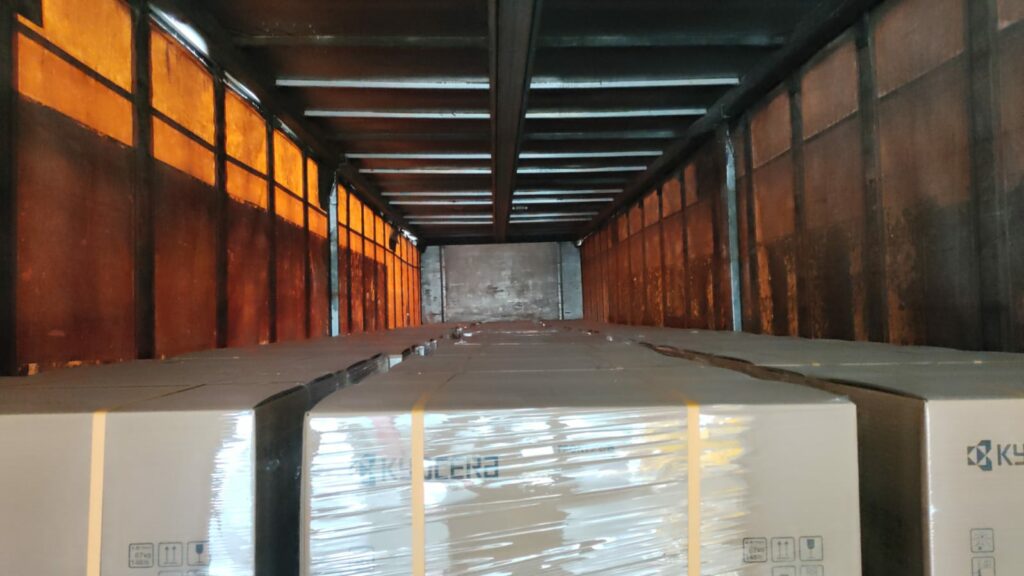 The nature of the shipment required Al Sharqi Air Freight team to use its product "Air Freight Economy" which means, 
Airport-to-airport transit time of typically no less than 120-168 hours.

 

Weekly departure with possible consolidation service. 

 

Most economical means by air freight.  

 

Indirect routing to drive down the cost. 

 

2 closed box curtain trailers & 1 x 10-ton pick-up were arranged for collection and drop-off to airport.

 

Coordinated and arrange drop off to Dnata Ground Handling team at DXB Airport on a particular time window as per dock booking.

 
The entire shipment was packed in total pallets of 119, with 115 pallets of 65x70x190/115 cm, and 1 pallet of 100x90x130 cm, 115x120x155 cm, 65x75x155 cm, 115x110x155 cm each. The shipment has a total weight of 15,230.00 kg (about 33576.40 lb.) and volume of 105.44 CBM. 
Our dedicated customer service team showed extreme commitment. The team was on ground, on foot, at the docks to make sure everything moved smoothly till the wee hours of the morning.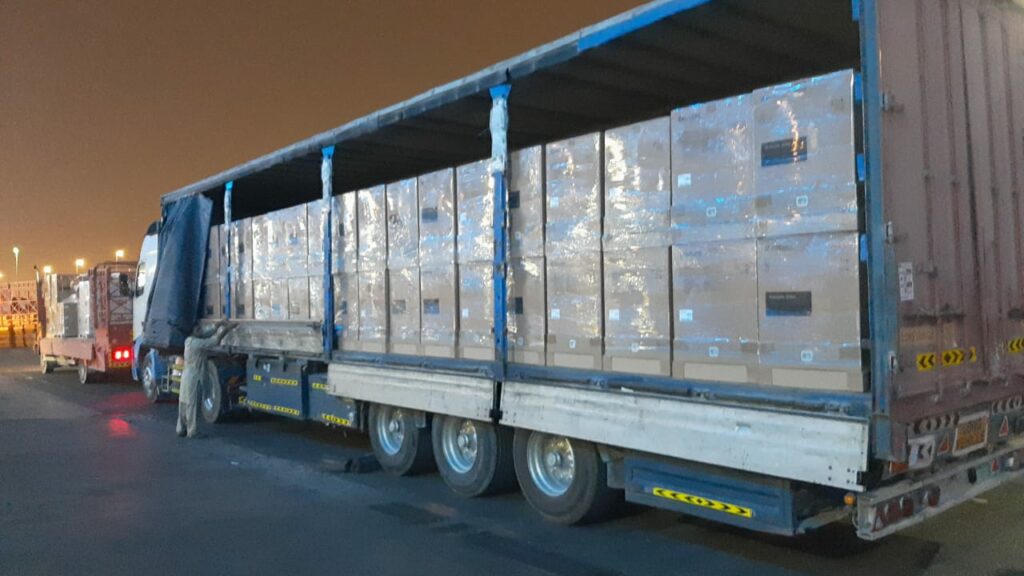 The customer enjoyed the following benefits: 
Airport-to-airport economical shipment package

 

Consolidation service with weekly departure

 

Safe handling of high-tech & electronics products

 

Securing 119 pallets to transport by air freight

 
With over 30 years of experience in the shipping industry, Al Sharqi specializes in cost-effective air freight services for speedy deliveries to your desired destinations. Our Air Freight Economy operates as a consolidation service, offering highly competitive rates for those who have a little more time to spare. When you prioritize cost efficiency over immediate transit time, this option is ideal. Rest assured, we maintain the speed and dependability of airfreight while providing you with a budget-friendly solution through our consolidation service. Choose Al Sharqi for reliable and affordable air freight services tailored to your needs. 
Our customer service team is happy to assist you with planing your next booking.