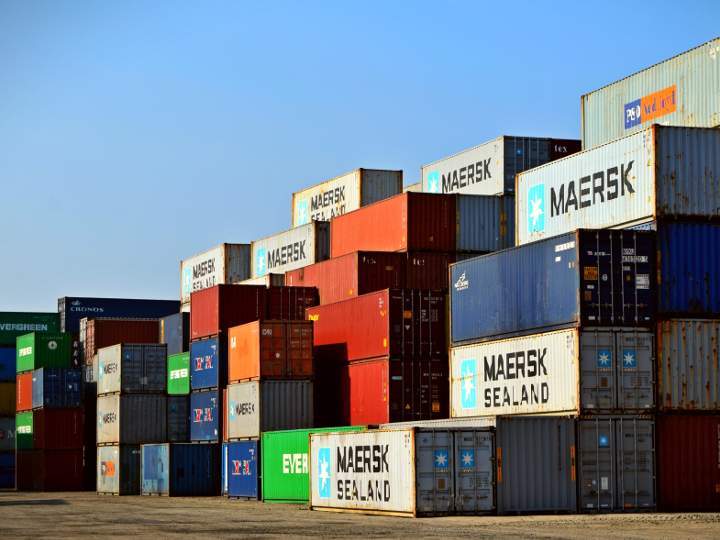 Warehousing Services in Abu Dhabi
A perfect supply chain does not exist without a warehouse. The warehouse hosts and owns the autonomy of the complete flow of product movement, from the manufacturer or supplier to the final user (i.e., consumers). The success of the supply chain is predetermined by result-oriented engagement and performance. It is the focal point of an effective and competent supply chain that benefits meeting customers' needs and driving performance for firms concurrently. 
Abu Dhabi monopolizes the best operational warehouse in the Middle East. Being a strategic location on a multilateral trade map between the West, East, and the Persian Gulf, it is a major player in trade relations across the borders of participating countries. Statistics show that the freight industry in Dubai recorded a significant 5% increment in Compound Annual Growth Rate (CAGR) due to the overwhelming use of warehousing services. 
This article contains reports on the total warehousing functions, policies guiding warehouse renting in Abu Dhabi, and why Al Sharqi is the best option for your warehousing services. 
Warehousing Solutions: Free Zone Vs. Non-Free Zone
Geography and business transactions are firmly intertwined because goods and services are distributed through transport networks within defined territories. Each domain is categorized into two according to the policies guiding the execution of activities. 
A free zone is where the goods or products are stored for an agreed time. It is usually an area connecting two countries or more to promote trade relations. For this reason, no-customs or tax rate policies guide the overall activities in a free zone. Every warehouse for rent in Mussafah, Abu Dhabi takes in goods without surcharge until the goods are needed or removed, and the country is prominent for having the most successful free zones. 
A non-free zone implements the payment of customs duties and related taxes, and the government controls the warehousing activities in the non-free area. In simpler terms, a non-free zone attaches taxes to all goods coming through the borders to the warehouse.  
Differences Between Free Zone and Non-Free Zone
All time-consuming paperwork and customs clearance are removed in a free zone in an accessible area. This singular factor contributes to the concentration of countries and better companies in this zone, unlike the non-free site where customs duties are levied strictly, which discourages the relocation of trade prospects and investors. The accessible location influences the relocation of companies into the area due to investor visas which are sometimes given.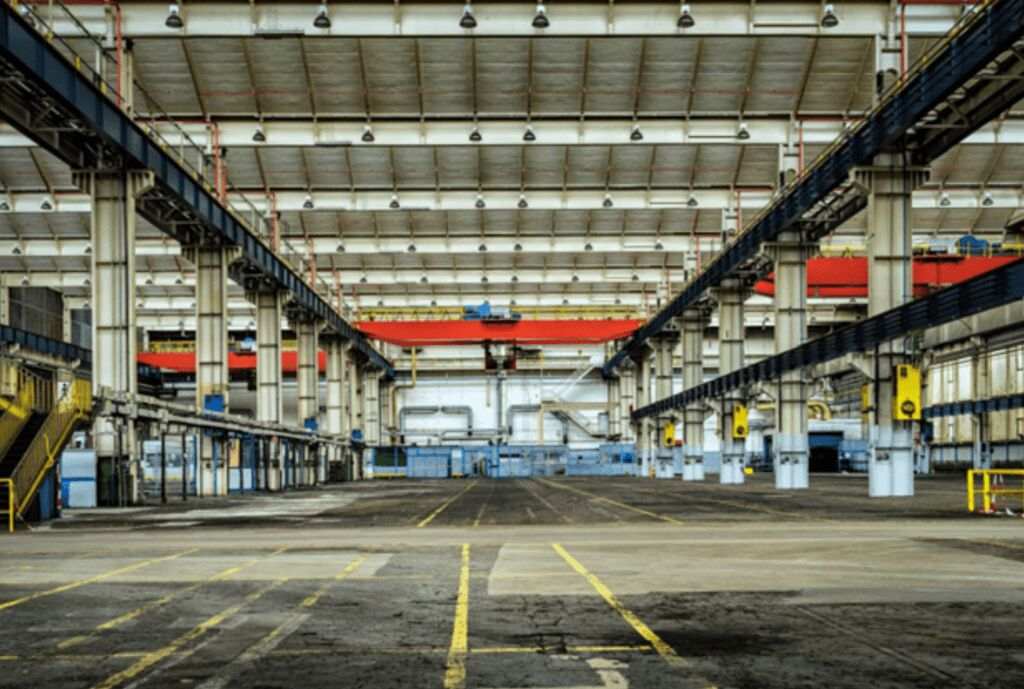 The Dynamics of Al Sharqi Warehousing Services In Abu Dhabi
Warehousing services contain a lot of distribution processes, all from the originator of the product to the final user. Usually, the primary functions of Al Sharqi's warehouses define the abundance of typologies available. Here are some dynamics of any Al Sharqi warehouse for rent in Abu Dhabi. 
Warehouse as a Function of Time
Here, these warehouses function primarily when a product has been ordered and designated for storage and collection. 
Warehouses within this jurisdiction stores goods and products for a maximum of three months (90 days). 
This warehouse does not accept perishable goods because it is designed to store goods and products for clients for a minimum of 90 days. The storage expiration for goods in this warehouse is unlimited and sent out only at the request of an approved client. 
Based on Budget and Requirement
Al Sharqi follows a cost-effective model for all existing clients and the new ones. In this vein, it allows some of its warehouses to cater for,  
The size of startups and small-scale businesses are also put into consideration. Companies that can not afford the tax duties for storage spaces share distribution equipment in this facility. 
The warehouse is specifically designed for a client. Sharing is prohibited because sizes do not support it. 
Based On Storage Facilities
These facilities are based on storage. They can be open, dry, or closed. Below are brief explanations about each of them: 
Beyond attraction, structural designs, or make-up, it plays a role in defining the functions of a warehouse. An open yard warehouse is one of the most simplistic and commonly used. It is sourced mainly by large-scale manufacturing industries that deal with colossal tools and equipment.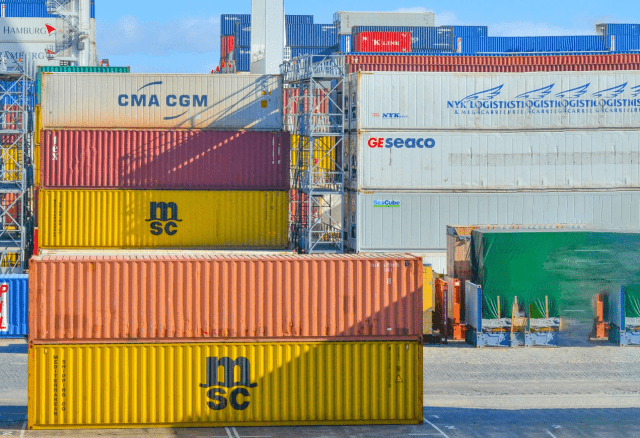 The closed yard warehouse by Al Sharqi specializes in storing and protecting goods in a defined space. Services in this warehouse are rendered to all companies. It is differentiated from the open yards by the structural enclosure used in safeguarding the products. 
Al Sharqi uses a dry warehouse to store perishable goods and absorbent products. Extreme caution is followed in this warehouse to ensure all products observe a dating policy. 
Closed Temperature Warehouses
A closed temperature is a secure yard warehouse with an additional temperature control feature. Warehouses can store goods and products at different temperatures following the client's request. 
The warehouse is specifically designed for a client. Sharing is prohibited because sizes do not support it. 
Many businesses deliver products in various forms of cargoes and inventories. Considering this, Al Sharqi has three warehouses designed to store goods based on the shipment used in distribution. 
General cargo storage is built to store all products irrespective of the cargo used.  It is also a free storage warehouse because no distinguishing labels are given to goods brought into the warehouse.                                                                    
Dangerous Goods (DG) Storage
Al Sharqi also stores and protects dangerous goods such as chemicals, explosives, and other toxic materials. There is a heavy investment in the physical stage environment and strict adherence to safety protocols in the warehouse.   
It is a distribution facility specifically made to store products under clients' recommended temperatures. 
Based On The Packaging System
Warehousing can be based on the packaging system of products. Some common forms under this category include: 
Pallets are the non-wheel vehicles in the warehouse. A pallet is made of a flat top in which goods are placed to allow the easy movement of goods within the warehouse space without causing damage to the goods.  It is sometimes referred to as the backbone of the warehouse.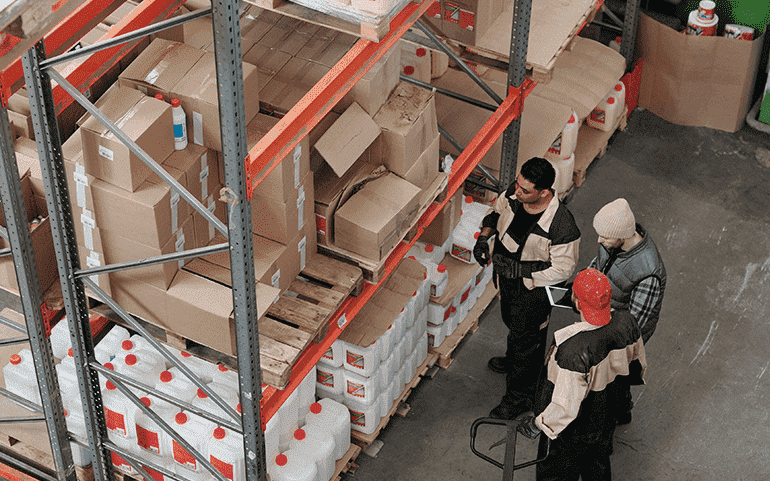 It is a carefully selected packing system used for goods unsuitable for pallet carriage. Unlike the palletized one, it is a less stressful packing system, which requires standard packaging. A non-palletized packing system is used for machinery goods, carpentry equipment, or valves.  
Every warehouse for rent in Mussafah, Abu Dhabi uses a racking system or racking solution to maximize space and optimize sorting and delivery operations. Ceiling height, pallet access, cost, etc., are some factors to consider when considering the best racking solutions for your company.  
This racking system provides an efficient solution in the sorting and dispatch processes. It is designed to support large loads.  
A palletized warehouse protects and stores goods using a flat transport pallet made of wood. The pallet holds commodities in a stable position and prevents floor scratches. Also, goods packed in palletized condition are easily moved using a forklift, a jacking device, or a vertical plane.  
Hanger Racking for Fashion Clothing
The Hanger racking for fashion clothing is a specific system for storing textile materials. Al Sharqi has a warehouse that provides storage solutions for the sartorial industry.
Specialized Warehouse Services
Al Sharqi's warehouse storage rental near Abu Dhabi provides custom-fit services based on needs and requests. Check them below: 
A bonded warehouse operates according to the non-free zone trade policy. It has no special autonomy to release stored goods until customs duties and taxes are paid based on the value of goods and products.  
Al Sharqi provides several warehouses for rent in Abu Dhabi for clients in the e-commerce industry. It manages all activities involved in distributing clients' products, managing, and forecasting customers' demand by optimizing inventories and records. 
The food-grade storage is a specialized facility that protects consumables and perishable items. All operations in the warehouse require food license certification in Abu Dhabi. Safety plans are carried out by Al Sharqi using the Good Manufacturing Processes (GMP).  
Hamzat and Chemical Storage
Hamzat and Chemical storage is a distribution facility that protects synthetic items and other harmful materials by complying with the risk controls for stacking and racking.  
Why Choose Abu Dhabi For Warehousing?
There are several reasons to choose renting warehouse in Abu Dhabi for your storage rentals. Aside from the peaceful and friendly people, other reasons include: 
Dubai is a global city and an economic hub for all nations. It is a passway for cargo and passengers that gained importance from the steamers of the Bombay and South Persian Steam Navigation Company. It has since become an international trade route hosting many free zones. These free zones offer warehouses a customs-free duty on the collection and distribution of products.  
Presence of High-quality Warehouse Service Providers and Logistics Firms Like Al Sharqi
As an economic free zone, it awards a competitive advantage to warehouses located within the region, thereby attracting vibrant warehouse service providers like Al Sharqi into the area.  
Abu Dhabi has experienced significant changes in areas, like transportation and transportation vessels over the years. All roads are constructed according to international standards and connected to the emirates in the city. 
Availability of Ports and Airports
There are 11 ports in Abu Dhabi. Each of these ports serves as an invaluable player in maritime trade. A considerable amount of goods and products are transported by sea. The proximity of warehouses to the different ports or airports is a hundred percent.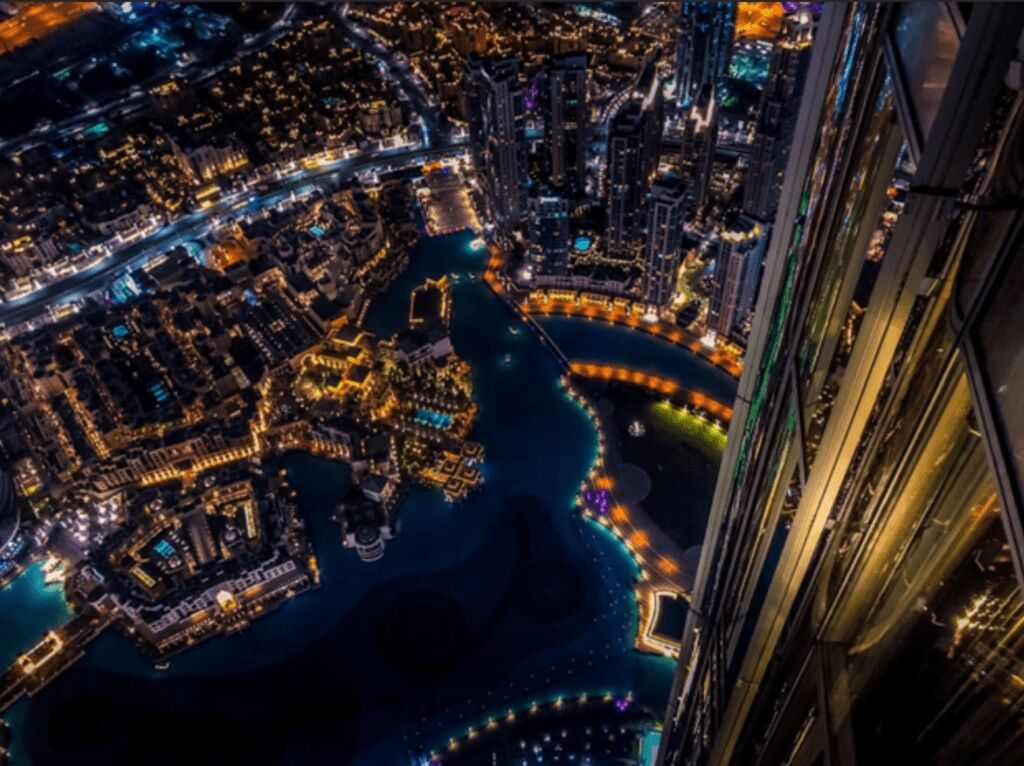 What are the Ideal Locations for Warehouses in Abu Dhabi?
Here is a list of places to find or establish a warehouse for rent in Abu Dhabi: 
Kizad is the first integrated logistics and industrial region that allows the smooth running of business transactions. Kizad is located near the high-class Khalifa port. 
The place is an industrial district in the country. The warehouse in Mussafah, Abu Dhabi offers incentives to all registered businesses.  
Mina is also an industrial area that encourages the establishment of new companies. Residential buildings are prohibited in this region to allow trade concentration and growth. 
Al Mafraq Industrial Area
Al Mafraq is a commercial center that is suitable for the establishment of a warehousing firm. 
Al Markaz is located on the outskirts of Dubai, but it is a city to consider when making decisions to establish a warehouse in Mussafah, Abu Dhabi.  
What does Al Sharqi provide in Warehousing Solutions?
Seeking warehouse for rent in Abu Dhabi? Al Sharqi provides top-notch warehousing solutions, which are: 
Exclusive Warehousing Solutions
Al Sharqi can give fashionable warehousing to all clients who request its services. Such as providing efficient asset tracking and optimizing all warehousing workflows. 
An Optimized Process with Intelligent Technology
Al Sharqi understands intelligent technology that controls inventory, shipment, and delivery is essential to drive business success. It has therefore incorporated the use of smart technology in optimizing warehouse functions.  
Safety and Security Inventories
Al Sharqi utilizes a well-secured PSP to protect inventory within the warehouse to mitigate the risk of intruders on internal operations.  
The cumulation of the advanced form of executing warehouse services creates value for all companies. All of Al Sharqi's distribution impacts are valuable and result-oriented.  
The role a warehouse plays in ensuring maximum profit maximization and customer satisfaction is the primary reason why Al Sharqi is the best option for you. Among all the warehouse storage rentals near Abu Dhabi, Al Sharqi is the safest and most reliable source to handle your warehousing services. If maximizing profit at minimal capital cost using updated tools is your goal, you should aim at contacting the trailblazing Al Sharqi to handle all of your warehousing services in the United Arab Emirates. 
Our customer service team is happy to assist you with planing your next booking.