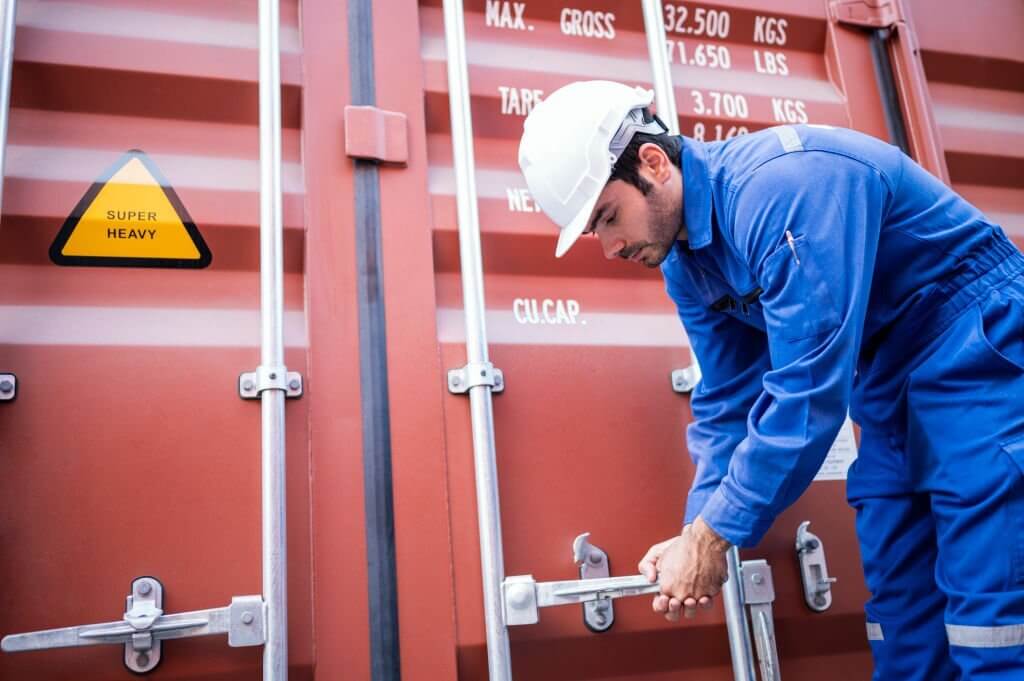 Role of Customs Broker in Supply Chain & Different Service Levels
When importing goods into the UAE, declaring these goods to the Customs Authorities and obtaining the required clearance for distributing them within the UAE is a key aspect of the whole process. 
However, without understanding the applicable import/export requirements or presenting the appropriate documents, a lot of very costly 'hitches' may occur in shipping operations. 
This has resulted in Customs Brokers emerging as key agents in the network of supply chain management. And facilitating customs-related activities is just one of the multiple benefits of employing a customs broker.  
So, in this article, we'll explain who customs brokers are, their role in a well-connected supply chain, and the various possible forms in which they can be utilized. 
Definition of a Customs Broker
Essentially, a customs broker is trained and licensed to assist shippers in meeting up with import/export regulations laid down by federal law. These rules and regulations are usually enforced by Customs Authorities. 
Customs brokerage often involves an individual, a team, or an organization legally authorized to deal with Customs Authorities on behalf of importers and exporters. 
As a result, they must be experts in overseeing proper packaging and classification of goods, undertaking the required tax and fee payments, and processing all the relevant documents for moving goods from origin to destination.  
Other services of a Customs broker include; 
File Customs information such as declarations

 

Deal with refunds and adjustments

 

Account for existence and entry of goods

 

Liaise with Other Government Agencies (OGA) to obtain licenses, permits, and other requirements

 

Assist in post-clearance audit processes

 
Why You Should Use a Customs Broker
When dealing with matters concerning compliance with Customs and Trade laws, customs brokers can help in various ways across your business. 
Basically, Customs Brokers inform and advise companies on correct practices to undertake and possible problems that may occur in the Customs compliance process. With their guidance, your business can avoid making costly mistakes and prevent possible delays with the entry of goods. 
You should know for a fact that any Customs Broker has undergone a series of tough testing and examination before obtaining the authorization to practice. This means that any licensed broker possesses the necessary knowledge and qualifications to efficiently and effectively manage your customs-related activities.  
As a result, Customs Brokers serve to make complex Customs activities look easy. This involves classifying customs duties, customs valuation of goods, paying imposed taxes and duties, processing refunds and drawbacks where applicable, reviewing and updating your company processes, and dealing with anti-dumping and countervailing issues. 
Note that it is not necessary to hire a Customs Broker to handle your Customs compliance activities. However, with the benefit of industry knowledge and operational experience, Customs brokers are invaluable to the supply chain. 
Our Customs Brokerage Services at Al Sharqi
Our Customs brokerage services at Al Sharqi fully involve trained personnel who are knowledgeable about Customs laws and regulations. With working experience spanning many years, our dedicated staff provides rapid and cost-effective solutions for dealing with Customs-related issues. 
A broad description of our services includes; 
Classification & HS Codes – classifying products and articles, defining HS codes

 

Origin Determination – determining origin of goods, preferential & non-preferential origin, anti-dumping duty

 

Authorizations – applying for AEO, Customs warehousing, process description self-assessments, dual-use (export control), duty exemption approvals

 

BTI Applications – applying for binding tariff information

 

Audits – auditing internal processes, rewriting processes, route map, self-assessments

 

Planning & Review Services – pre-importation, post-entry compliance

 
Al Sharqi customs brokers provide services in any of the following four ways: 
Having undergone the required training and acquired a vast amount of knowledge, our Customs Consultants are fully able to deal with all your issues regarding customs activities. And we can provide this service either on-site or from a remote location. 
Essentially, our Consultants can help determine the origin of goods, non-preferential and preferential origin. Their adequate knowledge of HS codes ensures they can process a BTI application for you. 
In addition, they can apply for, manage, and audit licenses, as well as provide audit support for your company. In all, our Customs Consultants evaluate all working procedures and introduce better organization to properly facilitate all customs activities. 
Through dedicated and continuous practice, our Senior Consultants have acquired valuable experience while working in the world of customs-related activities. They have done this with hands-on operations in solving issues and developing a wide network of satisfied clients. 
With this knowledge, our Senior Consultants are well-equipped to advise you concerning all the complex areas involved in complying with Customs and Trade laws. For example, appropriate process descriptions within your company when applying to be an Authorized Economic Operator. 
As Customs Managers, our Customs personnel can oversee the entire processes and teams involved in carrying out customs activities. As well as specializing in all customs-related activities, they are well-versed in compliance procedures and international trade activities. 
Primarily, our Customs Managers can assist on an ongoing project or serve as a temporary replacement. And with relevant industry knowledge and skills, they can help you set up your own Customs compliance department or build up an existing team. 
When dealing with issues concerning Customs declaration, our Customs Declarants ensure you have enough internal support throughout the process. That is, they can be made available on-site at your company to provide additional knowledge and operational capacity. 
All important documents covering import, export, and transit procedures can be delivered daily. And you don't have to worry since your own system will be utilized in processing all this documentation.  
Proper documentation and procedures for achieving compliance with Customs Authorities can often be a hectic and complex process. However, with the knowledge, skills, and experience of a Customs Broker.
At Al Sharqi, we handle your shipment with care and only seek to assist in growing your business. Contact us for more information about how we can help your business.  
Our customer service team is happy to assist you with planing your next booking.