People's Republic of the Congo Waiver ECTN Certificate Services
Waiver Requirements For People's Republic of the Congo
An ECTN (Electronic Cargo Tracking Note) certificate and Cotecna Inspection are required for all shipments going to People's Republic of the Congo
Shipping Ports in People's Republic of the Congo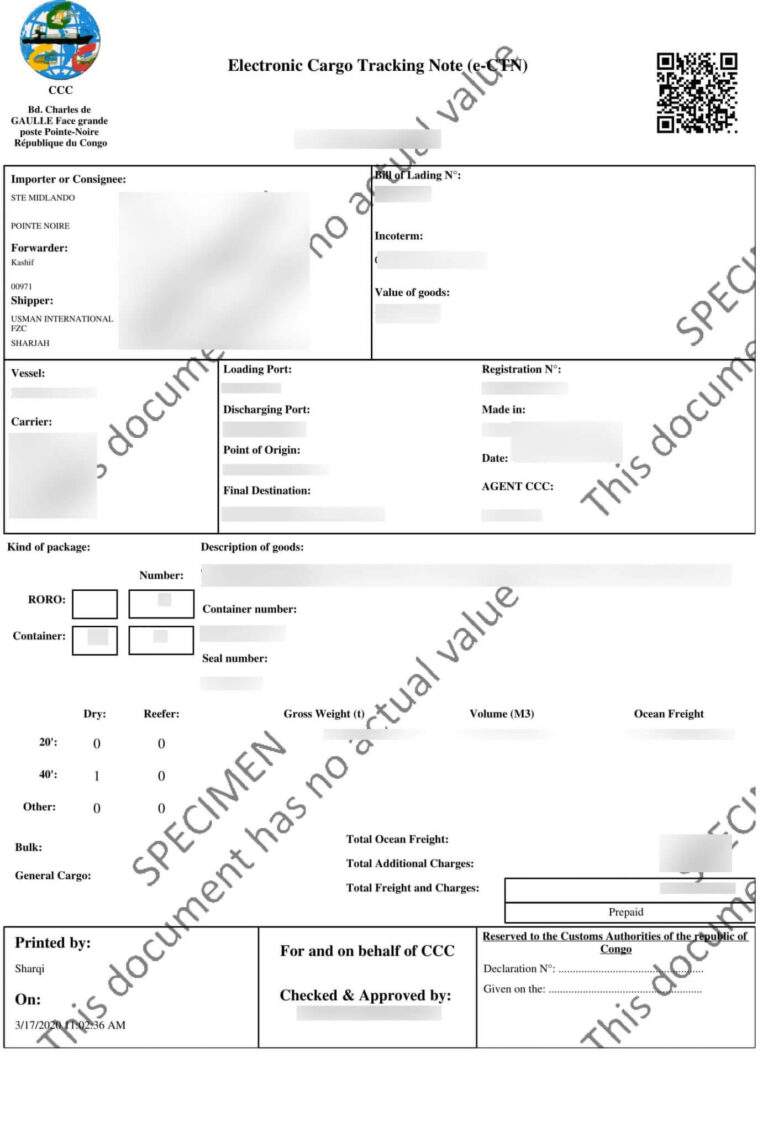 Pre-Shipment Inspection for PR Congo
All imports to Congo require Pre-Shipment Inspections (PSI) – Déclaration d'Importation (DI). Pre-Shipment Inspection is mandated by he Ministère de l'Economie, des Finances et du Budget Decree No. 008/19/AO/PR – DCMCE dated 12/04/99.
PSI is managed by COTECNA Inspection S.A. [Decree No. 99-167 of 23 August 1999]
Minimum Value for PSI XAF 1,000,000 FOB
Information and documents required for creating an ECTN Certificate
Shipping Goods Exempted from PR Congo ECTN Certificate
Prohibited Goods for Import to PR Congo
Restrictive Goods Shipping to PR Congo
Charges for PR Congo ECTN Certificate
For creating an ECTN certificate for PR Congo, different rates are applicable. This depends on the Port of Loading and type of shipment, like LCL,  FCL,  Breakbulk or RORO.
Additional Information about the ECTN Certificate
It is not possible to create an ECTN number for PR Congo on forehand. The ECTN number will be provided after validation of the ECTN. For Congo it is not mandatory to mention an ECTN number on the Master Bill of Lading.